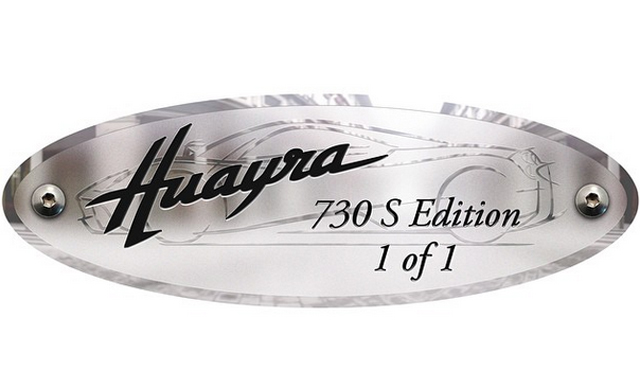 A prolific Mexican supercar collector by the name of salomondrin on Instragram, has just announced he has ordered a custom, 1 of 1 Pagani Huayra dubbed the 730 S Edition.
At this stage, it remains unclear just what will distinguish the 730 S Edition from 'standard' Huayra models but we do expected some special visual upgrades and points of difference similar to the recently revealed Pagani Huayra La Monza Lisa of Lamborghini Veneno owner, Kris Singh.
GTspirit Review of Pagani Huayra

One thing which the name does reveal is that the 730 S Edition won't have any more power than the typical Huayra with it set to produce an identical 730 hp. Of course, such a power figure is still extremely impressive and as we've previously discovered while driving the Huayra, it is more than enough to make the Italian hypercar one of the most thrilling on the market.
Be sure to stay tuned to GTspirit in the coming weeks and months as more info about this special Huayra inevitably emerges!