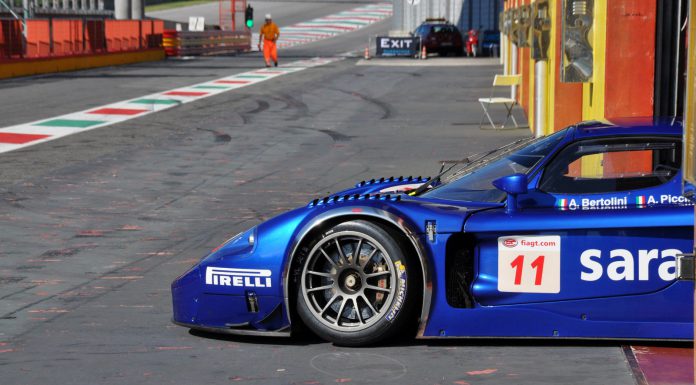 The GTrace sessions were overwhelmed with the many Ferraris but the most eye-catching cars were not one but two Maserati MC12 Corsas. These limited edition – only 12 cars were made – come with a 745 hp strong V12 and are based on the successful MC12 GT1.
Beside these two superb looking and sounding race Maserati's there were several Ferrari's doing fast laps. The big variety shows again the race heritage of the brand. We've spotted several 458 Challenge's, a Challenge with aerodynamic pack, GT3 and GT2 Editions. Next to these there were also a few older but not less nice racing cars from the F430 generation.
Next to the Italian race cars, what else did you expect, there were also several Porsche's lapping the track of Mugello. The most popular Porsche is the GT3 with many different generations in attendence.