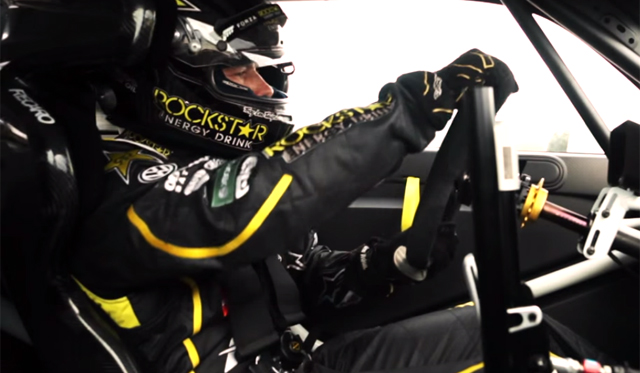 Tanner Foust recently got behind the wheel of his upcoming GRC Volkswagen Beetle for some preliminary testing and as the following video shows, his new racer is truly astonishing and promises to give the rest of the Global Rallycross Championship a wakeup call.
The new Beetle GRC will also be driven by former Formula One racer Scott Speed in the championship in place of the VW Polo used by the duo.
[youtube]https://www.youtube.com/watch?v=DB-eyUE_KPs#t=34[/youtube]
The new Volkswagen Beetle Global Rallycross car is powered by a tiny 1.6-litre turbocharged four-cylinder engine. Despite its size, this powertrain puts out an insane 544 hp meaning it hits 100 km/h in less than 2 seconds! The car only weighs 2668 pounds so this too aids in the incredible performance capabilities.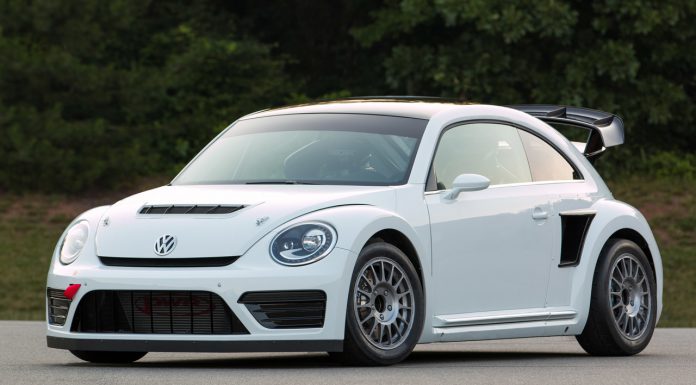 Beyond the engine, the Volkswagen Beetle GRC car features ZF dampers with about 9.1 inches of travel. It also features 14-inch ventilated discs at the front and 11-inch discs at the rear with four-piston aluminium brake calipers at all four corners. The 17-inch racing wheels are wrapped in 240/640-R17 Yokohama racing rubber.