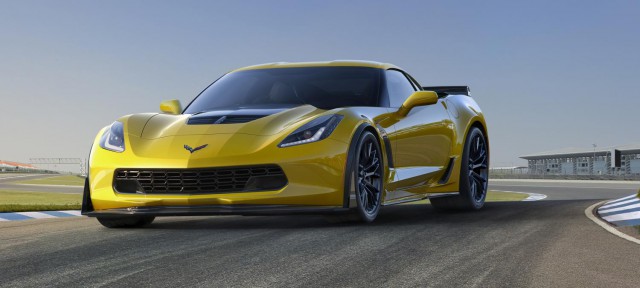 Last month, it emerged that the next-generation C8 Chevrolet Corvette as well as the upcoming C7 Corvette ZR1 could adopt a mid-engined layout for the first time in the car's history. Now further details about the potential mid-engined Corvette ZR1 have emerged thanks to Car and Driver.
Apparently, the new ZR1 will actually arrive in 2017 and introduce the eight-generation of the Corvette. This admittedly sounds rather far-fetched considering the current C7 Corvette will have only been on the market for three years prior to the new ZR1's introduction. Rather than replace the C7 entirely however, the C8 Corvette ZR1 could be sold alongside the more traditional front-engined base C7 Corvette models.
Car and Driver speculates that the new car will be dubbed the Corvette Zora ZR1 and will be limited to just 1500 units per year with prices starting around $150,000. It is suggested that the current aluminium platform of the C7 can be modified to suit a mid-engined layout and the Zora ZR1 would most likely take full advantage of this.
Elsewhere, carbon fibre could be used for some of the Zora ZR1's body panels including the doors while the current suspension components, including the composite leaf springs, could be maintained albeit upgraded and refreshed for the new car.
Of course, suggestions about a mid-engined Corvette are nothing new. As a matter of fact, the Corvette could have been mid-engined when it first arrived in the early 1960's and during that time, numerous mid-engined prototypes were tested. Most recently we saw the Chevrolet Corvette CERV III back in 1990 complete with a mid-engined layout and supercar styling.
The potential name of the car seems quite possible with Chevrolet recently trademarking 'Zora'. Back in the 60's, Zora Arkus, the so-called father of the Corvette, wanted it to be mid-engined so such a mid-engined Corvette could be dubbed the Zora to honour him.
[Via Jalopnik]