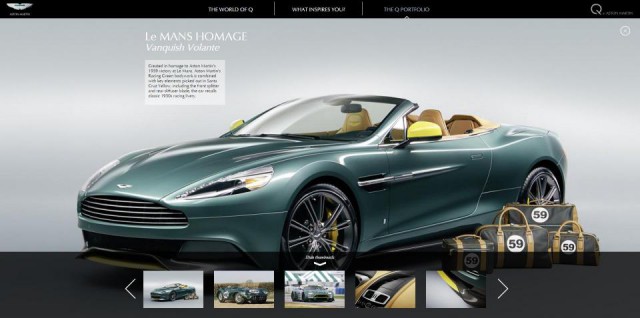 Aston Martin has launched its new 'Q' online customisation program, which will allow customers and dealers to gain a better understanding of the many possibilities available through Aston Martin's bespoke personalisation service.
The program uses a rich, involving interface and graphics to display the various custom features available on the Aston Martin range of cars. It includes a gallery with a "contemporary inspiration section", a "luxury inspiration section" and a "sporting inspiration section" to decipher what type of look the customer wants and another 9 galleries showing off the various personalisation possibilities.
"As part of the continued major investment in our digital presence I am very pleased to announce the launch of a new Q by Aston Martin web experience," said 'Q' General Manager Mathhew Bennett. "Following the positive reception to the launch of the Q by Aston Martin book and the expansion of the service we have now introduced a more inspirational and immersive element to our AstonMartin.com content."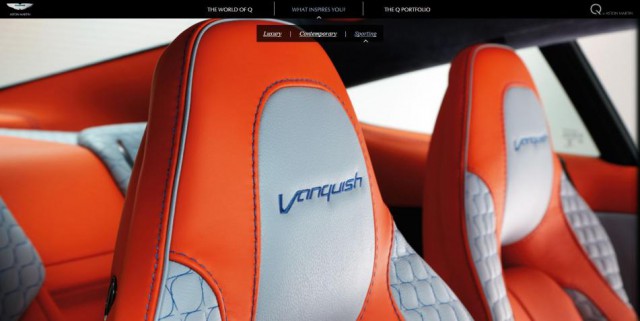 The 'Q' service went live today and can be seen q.astonmartin.com. An additional 'Q' configurator for the Vanquish will be available within the next few weeks, Aston Martin says.