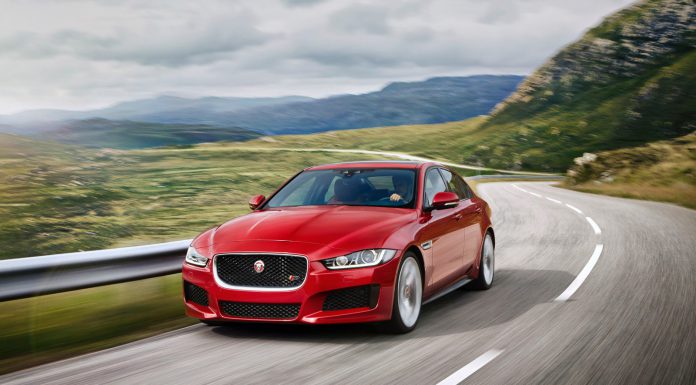 It has emerged that the Jaguar XE sedan just revealed two days ago, will likely be just the first in a number of body styles offered for the car.
In a similar vein to the Jaguar XF which is also available as a Sportbrake, the new XE will spawn many variants. Underpinning the car is of course the British firm's brand new aluminium architecture which first debuted on last year's Jaguar C-X17 Concept.
This platform is extremely scalable and will therefore be used for the production-spec Jaguar SUV.
While speaking with Car Advice, chief programme engineer for the XE, Nick Miller said, "At this point we're focusing on the sedan, and I guess you'd expect me to say that. As we've already shown with the architecture, we can make an SUV with it. "That [concept model] kind of shows the book-ends that we can do with [the new architecture]. There's quite a few stretches and pulls [that we can make to the body styles].
"I'll never say never for the future – we're looking at all different styles for the future. We've already shown another derivative, an SUV, which is approximately this size. So, yeah, we're looking at it. The body shop has been equipped to be flexible. We can put more than one body style in it. It's not a problem. All the kit is there. We've equipped the shop to be able to do it, and in the future we'll be able to show you other products off this architecture, but we're not talking about it now," Miller said.
The top of the range (for the moment) Jaguar XE S gets the 340 hp supercharged 3.0 litre V6, an engine we drove quite extensively in the F-Type V6. A torque figure of 450Nm allows a 0-60 mph time of 4.9 seconds and an electronically limited top speed of 155 mph. Both figures make the XE S an impressive proposition!
[Via Car Advice]