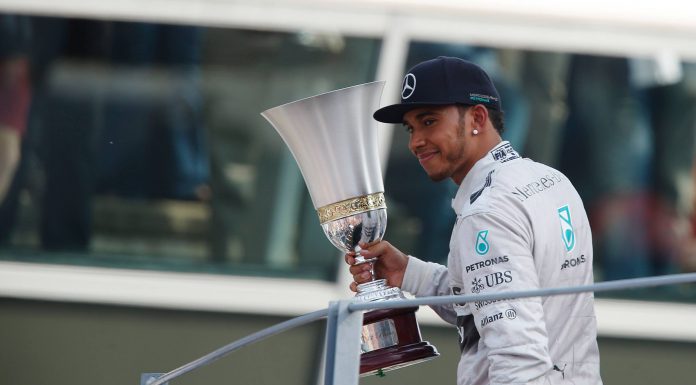 Mercedes is back to winning double after today's Italian Grand Prix that saw Lewis Hamilton claim a powerful win ahead of his teammate Nico Rosberg. In an action packed drama that saw both Hamilton and Rosberg drop positions at some point in the race, the duo still managed to put out a show by claiming a 1-2 podium finish. The Williams duo of Felipe Massa and Valtteri Bottas took third and fourth respectively.
Hamilton who had started in pole dropped into fourth soon after the race began when his car suffered software issues, allowing Rosberg to snatch the lead. Magnussen and Massa were in second and third at that time. While joining the Rettifilo chicane on lap 9, Rosberg made an error that allowed Hamilton to close in on the gap, having passed Magnussen earlier on and into a hard chase on Massa.
When Rosberg made the same error at the Rettifilo chicane on lap 29, Hamilton was quick to fly past him and take the lead. Meanwhile, Massa went ahead to take his first podium of the season. With Bottas finishing in fourth, the duo put Williams Team in third in the constructors points pushing Ferrari into fourth. Vettel was close to clinching fifth but teammate Daniel Ricciardo denied him that chance and claimed that position instead. Ricciardo benefited mainly from his fresh tires at that time.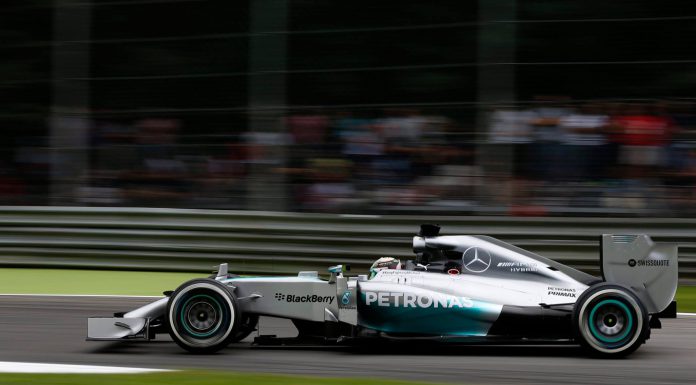 Speaking about the errors on the Rettifilo chicane, Rosberg said that a need to respond to Hamilton mid-race contributed to the first error. He said "Lewis was quick, coming from behind, I needed to up my pace and then as a result just went into the mistake. That was very bad and lost me the lead in the end. Monza is one of the most difficult tracks for braking because of the low downforce and the highest speeds of the year. That isn't an excuse, that's just the way it is. Unfortunately I got it wrong."
Perez finished in seventh for Force India followed by Button, Kimi and Magnussen to round off the top 10 finishes. Alonso retired with gearbox issues and he was joined by Marussia's Max Chilton who fell victim to the gravel trap on the second chicane. Rosberg still leads the drivers' standings with 238 points followed by Hamilton with 216 points while Ricciardo is third with 166 points. Mercedes leads the constructors' points with 454 points leaving a wide gap between them and the second placed Red Bull with 272 points.
The next rounds heads over to Singapore on September 19th.
Official results: