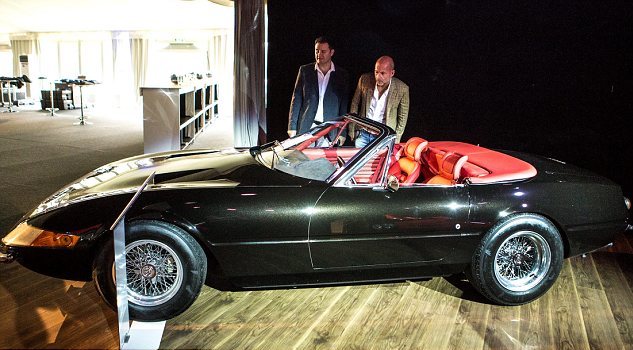 Chris Evans, the British radio and TV presenter, has one of the most well-known and expensive Ferrari collections on the planet. With the likes of a 1963 Ferrari 250 GTO and a 1961 Ferrari 250 GT SWB California Spyder among his garage, he is certainly one of the biggest Ferrari enthusiasts in the world.
He splashed just under $20 million for his 250 GTO back in 2010 and just recently purchased a rare 1971 Ferrari Daytona Spyder for $3.7 million.
Unlike the vast majority of Ferraris in his collection which are painted the same shade of white, this rare Daytona Spyder is painted black and features a bright red leather interior.
The rare Ferrari has covered less than 4000 miles and is one of just 122 examples ever produced.
[Via Daily Mail]