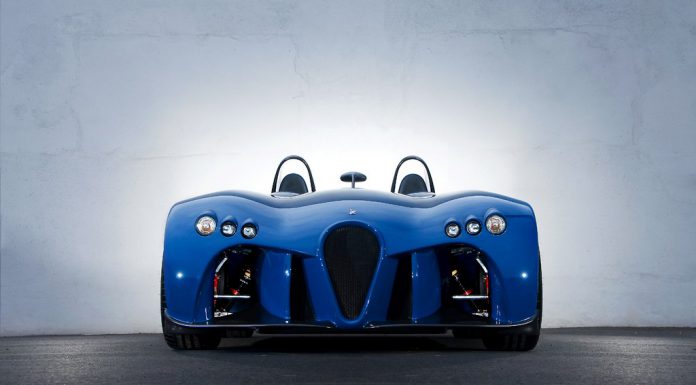 Just a couple of days ago, reports surfaced suggesting that Wiesmann was planning a new entry-level model just before it was declared bankrupt. Such a model could have attracted additional investors and customers to the company and potentially get it back on its own two feet.
Now, brothers Martin and Friedhelm Wiesmann have revealed that they have far from given up with the small German sports car manufacturer. While recently speaking with Autovisie, Friedhelm confirmed that they are already in talks with potential new investors to get the company back up and running.
The brothers admitted that there's a good possibility no willing investors will be found but did say they are hopeful of finding a solution in 4-6 weeks. If new investors do come on-board, the company will reportedly focus on bringing the aforementioned entry-level model to the market.
Originally set to take inspiration from the Wiesmann Spyder Concept car, this new model would have cost significantly less than the MF3 Roadster which had a sticker price of 160,000 euros. By comparison, the new car would have cost in the region of 100,000 pounds.
A 3.3-litre inline-six BMW engine was pinned to be used although power figures remain unclear. However, based on the price it seems apparent that the new car wouldn't have rivalled the 343 hp MF3 in terms of power or performance.
For those that didn't know, the company was founded in 1985 by the brothers Martin Wiesmann and Friedhelm Wiesmann and has quietly produced a range of quirky, yet desirable two-seater sports cars. Its founders left the company in 2012 and it seems clear that their successors have found little success. At the time of the original bankruptcy application, around 110 workers were employed at the Dulmen factory. Consequently, it can only be assumed that all of these workers will have to find new employment.
Throughout the niche manufacturer's existence, its most potent model was the Wiesmann MF5. Production of the Wiesmann MF5 began in 2009 and the car is powered by a 4.4-liter twin-turbocharged engine delivering 547 hp between 5,750 rpm and 6,250 rpm. This potent engine is mated to a 6-speed semi-automatic transmission driving the rear wheels.
[Via Autovisie]