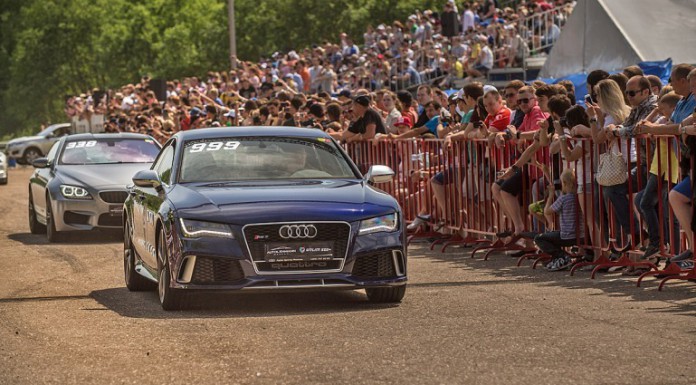 The following Audi RS7 Sportback is believed to be the worlds fastest and after watching the following video, you'll inevitably be inclined to agree.
[youtube]http://www.youtube.com/watch?v=L2zt1SqAIV4[/youtube]
Thanks to some serious modifications, it now delivers a neck-snapping 750 hp. Combined with its quattro all-wheel drive system and super-fast shifting transmission, it manages to beat the likes of an 860 hp Mercedes-Benz CLS63 AMG and an 820 hp BMW M3!