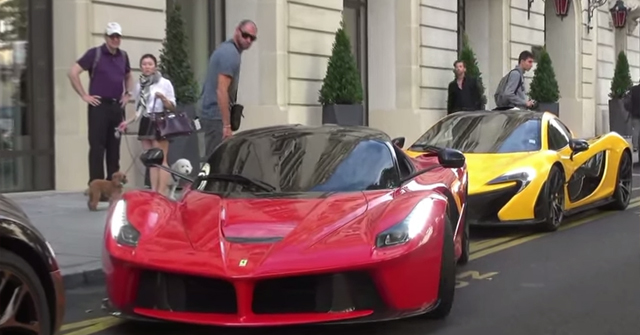 We are currently in the midst of one of the most exciting supercar eras in history. With the Porsche 918 Spyder, Ferrari LaFerrari and McLaren P1 all being released just months after each other, an entirely new generation of high-performance cars is amongst us.
[youtube]https://www.youtube.com/watch?v=I6q7MVgBRpg#t=63[/youtube]
In Paris recently, a bright red LaFerrari as well as a yellow McLaren P1 were recently filmed cruising the streets together making for one truly incredible sight! Additionally, 1 of just 3 Bugatti Veyron Grand Sport Vitesse Rembrandt Edition models is featured briefly in the video!