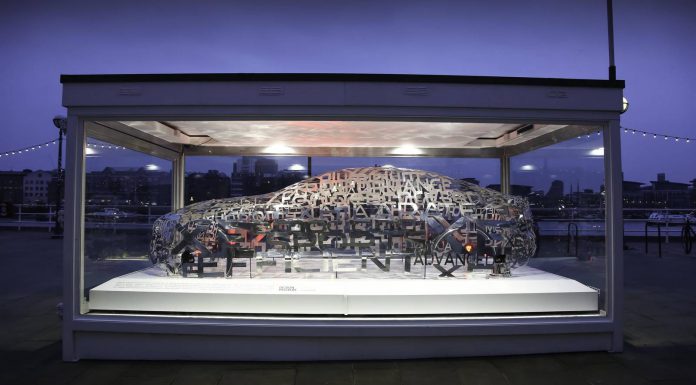 Jaguar has just unveiled its special Jaguar XE word cloud sculpture being showcased during the ongoing London Design Festival until October 6.
Manufactured from aluminium, the sculpture is constructed from 95 different words in seven languages which each express the aesthetics and characteristics of the new model set to be unveiled tomorrow. The languages included are French, German, Spanish, Italian, Russian, English and Mandarin.
Discussing the sculpture, Design Museum head of communications Josephine Chanter said, "Large scale installations like this striking sculpture are always hugely popular with our visitors, and the Jaguar XE form is already attracting lots of attention. We're sure that it will be a hit with the public, and it makes an eye-catching addition to our programme for the London Design Festival."
Ian Callum, Jaguar Director of Design, said, "It has been an enormous amount of fun bringing a word cloud of XE and everything it means to life. It's hugely satisfying to be recognised by London Design museum and to have our work become part of London Design Festival."
Designed to rivals the likes of the BMW 3-Series, Mercedes-Benz C-Class and Audi, the Jaguar XE is promising to introduce a range of new technologies and engines to really revolutionise the Jaguar brand. For example, the car will be the first Jaguar to utilise the firm's brand new InControl Touch Infotainment system on an exciting 8-inch screen. Additionally, the InControl Apps are being created which sync iPhones and Android devices to the infotainment system.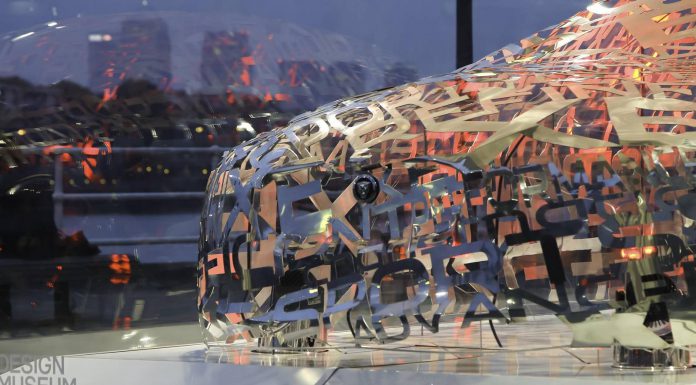 Beyond the new technologies, one crucial feature the new XE has adopted is advanced double wishbone front suspension constructed from aluminium and similar to the F-Type sports car. Jaguar claims that this suspension setup means the XE will be as stiff as the XFR. Furthermore, the rear suspension also uses aluminium for much of its construction.
On an engine front, we know that the Jaguar XE will come with a 2.0-litre turbocharged petrol and 2.0-litre turbo diesel engine. Elsewhere, reports suggest that the range topping model, possibly called the Jaguar XE SVR will feature a supercharged V8 engine delivering a truly brutal 489 hp.