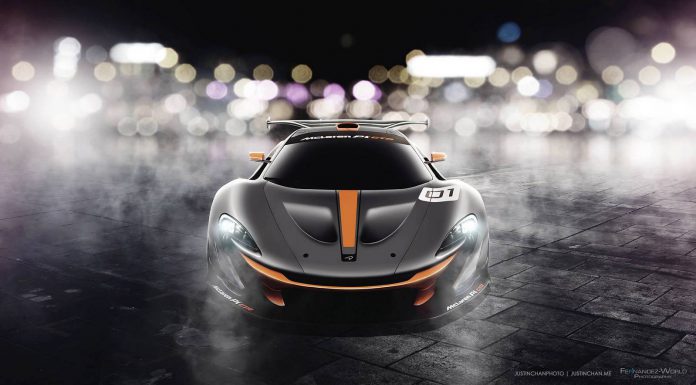 While some photographers may not be huge fans of heavily photoshopped images, the following McLaren P1 GTR pictures courtesy of Fernandez-World are sure to get the hearts of even the most experience car photographers beating fast.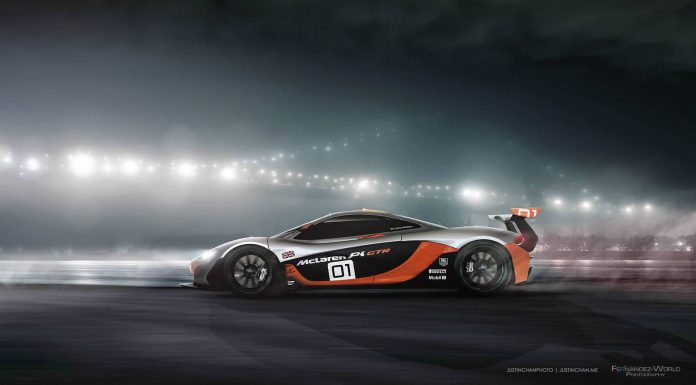 Taking pictures of the P1 GTR Design Concept from its recent world debut at Monterey Car Week 2014, new backgrounds have been added. Additionally, the lighting and shadows have been tinkered to make it appears as though the pictures are in fact real!
The P1 GTR has been created to preview the upcoming ultra-exclusive track-focused variant of the P1 hybrid hypercar and features a range of upgrades setting it apart from the road-going model. It is likely that the production-spec P1 GTR will remain very similar to the concept.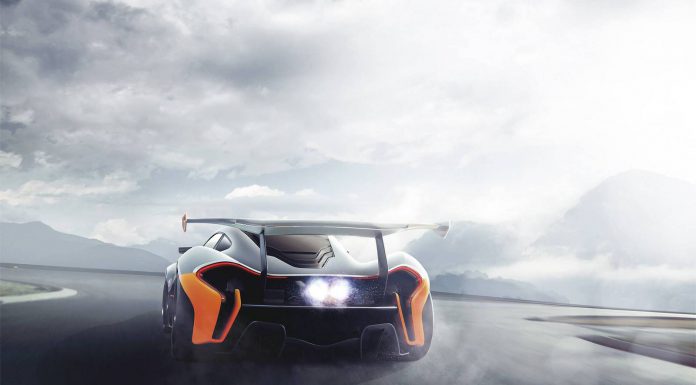 All around the car, aerodynamic enhancements have been made but the rear clearly features the most drastic and visible changes. There is a massive twin-element wing mounted on large carbon fibre uprights. The wing features a Drag Reduction System (DRS) to boost performance and has also been honed to provide extra downforce compared to the road car. Elsewhere, a brand new exhaust system is featured made from Inconel and titanium alloy complete with huge twin exhaust tips.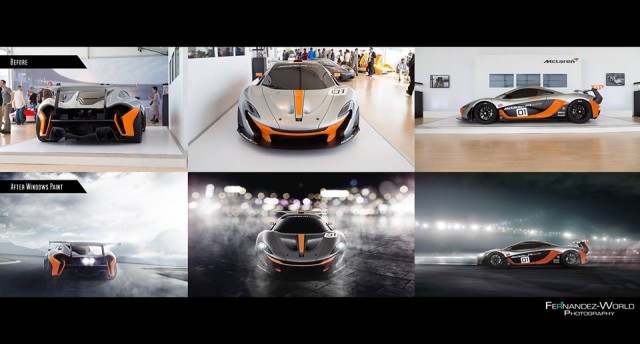 [Via Justin Chan Automotive Photography Postproduction: Fernandez-World]