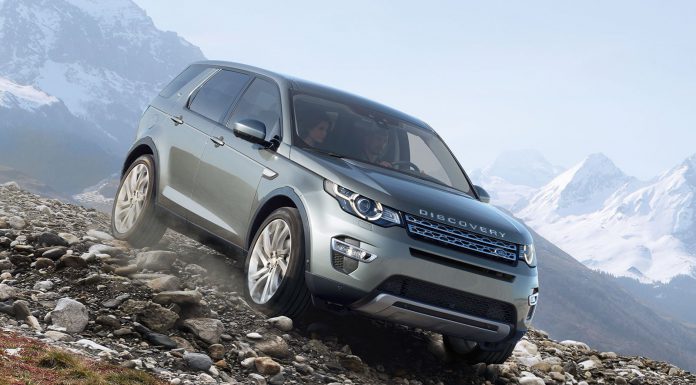 UK and U.S. prices for the 2015 Land Rover Discovery Sport have just been released with the new SUV coming in about where we had expected it.
In the U.S. the Discovery Sport starts at $37,996 excluding an additional $925 destination and delivery fee. Powering the American-bound version is a 2.0-litre turbocharged petrol four-cylinder engine delivering 240 hp and mated to a nine-speed automatic transmission.
As for the United Kingdom, prices start at 32,395 pounds for the 2.2-litre turbo diesel equipped variant delivering 187 hp and utilising an all-wheel drive system. It comes standard with a 6-speed manual but the nine-speed auto can be ordered. Towards the end of the year, a cheaper version of the Discovery Sport will hit the UK market and cost 30,000 pounds with a yet-to-be-revealed diesel engine and two-wheel drive.
On a design front, the 2015 Land Rover Discovery Sport is 91 mm longer than the Freelander as well as lower. Compared to the Freelander, the overall design is completely different with headlights similar to those from the Discovery Vision Concept featuring.
In the cabin, the new Land Rover Discovery Sport is traditional Land Rover with a prominent transmission tunnel and centre console. A large 8-inch touchscreen infotainment system is a key highlight. Elsewhere, the Discovery Sport features an advanced heads-up display. Additionally, the Land Rover Discovery Sport introduces a 5+2 seating setup which is the first time in the premium compact SUV class.
Underpinning the Land Rover Discovery Sport is a steel monocoque but to keep the overall weight of the car down, aluminium has been utilised for the car's roof, wings, tailgate and bonnet. All up, the car tips the scales at 1817 kg which is about 900 kg less than the larger Land Rover Discovery.
The 2015 Land Rover Discovery Sport will hit the market on January 22 next year and when it does, four different trim levels will be offered. These are SE, SE Tech, HSE and HSE Luxury.