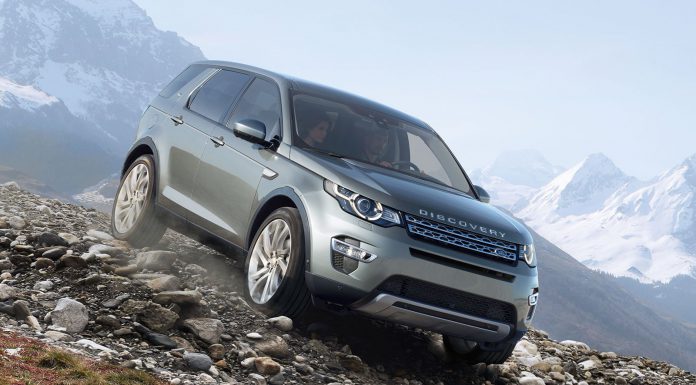 Alongside the launch of the 2015 Land Rover Discovery Sport, the company has launched its special 'Galactic Discovery' competition which will see four friends win a once-in-a-lifetime trip to space thanks to Sir Richard Branson's Virgin Galactic.
Discussing the competition, Jaguar Land Rover Group Marketing Director Phil Popham said, "Only Land Rover could offer this incredible opportunity: the chance to win the most spectacular group journey of a lifetime. Our heritage is rooted in adventure, exploration and a desire to go above and beyond, and nothing embodies this spirit of discovery more than a trip to space."
British adventurer and newly named Land Rover ambassador, Bear Grylls, echoed these statements when saying exploring space is the pinnacle of human exploration.
"This prize really is the ultimate adventure of a lifetime. I've stood on top of Mount Everest and looked up at the black above me, thinking 'there's only one place higher to go now'. As humans, it is in our DNA to go where people have never been before, and now four friends have the opportunity to do that."
To enter the competition, all you have to do is create a 30-second video, or a still image, which perfectly demonstrates your spirit for adventure. The lucky winner will then get to choose three friends to join them on the trip.
As for the 2015 Land Rover Discovery Sport itself, it is replacing the company's entry-level Freelander and was first previewed as the Discovery Vision Concept earlier in the year and has maintained similar styling to the concept.
At launch, a selection of four-cylinder models will be available. The 2.0-litre petrol and the 2.2-litre turbodiesel both incorporate advanced stop-start technology as well as high-pressure direct injection, low-friction internal components along with smart regenerative charging to improve performance and economy. A 6-speed manual transmission can be optioned with either of the two engines with a 9-speed automatic also available. Additionally, customers can choose between rear-wheel drive and all-wheel drive. Later next year, a new ED4 turbodiesel will join the range.