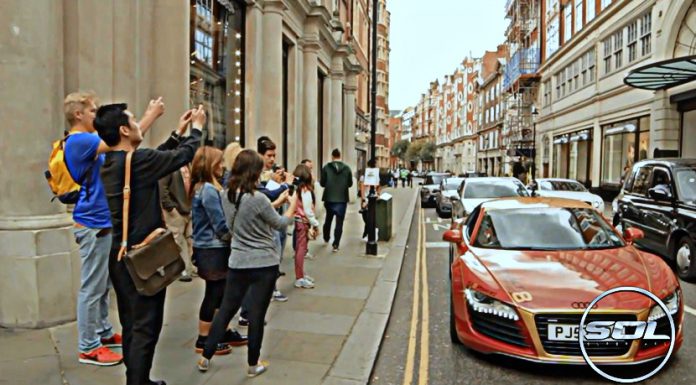 Our good friend Paul Wallace from Supercars of London owns one of the most interesting Audi R8s anywhere on earth, not just in the U.K. It has been fitted with a unique red and gold wrap inspired by the colours of Iron Man. Additionally, it is fitted with a screaming Armytrix exhaust system and sounds simply phenomenal.
[youtube]https://www.youtube.com/watch?v=jVCx7LHEJ04[/youtube]
In order to see how much of a reaction the car could cause in London's busy city traffic, Paul headed into the sitting in an Iron Man costume while behind the wheel of the potent 4.2-litre V8 powered R8. The resulting reactions are awesome with everyone from little kids, parents and teenagers staring in amazement!