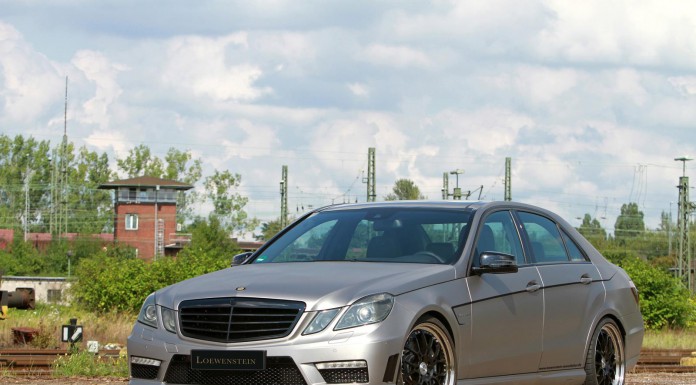 Thanks to its naturally-aspirated 6.2-litre V8 engine, the 2009 Mercedes-Benz E63 AMG remains one of the most brutal cars the German marque has ever created. It is all the more special nowadays considering the current E63 has a 5.5-litre twin-turbo V8 and the next-gen car is pinned to receive a smaller 4.0-litre twin-turbo V8. Tuning company Loewenstein therefore decided to tweak the original and have come up with the E-LM63-700.
Typically, the 2009 Mercedes-Benz E63 AMG pumps out a mighty 507 hp. However, thanks to a tweaked ECU, new sports catalytic converters and a K&N sports air filter, Loewenstein have managed to increase this up to 709 hp as well as 774 lb-ft of torque.
Beyond the engine modifications, the car also receives new springs to lower the ride height by 25mm as well as 20-inch black wheels with Michelin Super Sport tyres.