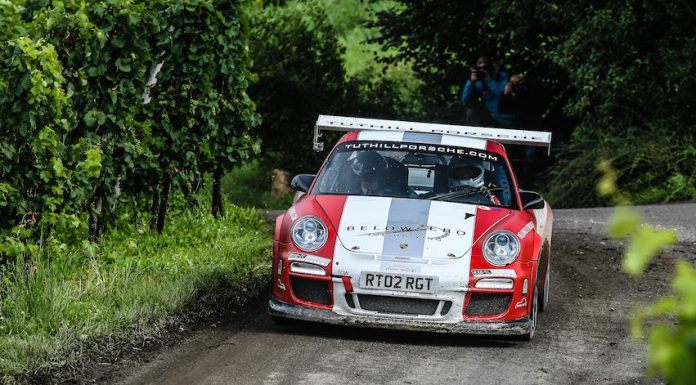 Modern-day Porsche 911s may be best known as truly incredible driver-focused sports cars for the street, but they are also quite popular when it goes to rallying.
[youtube]http://www.youtube.com/watch?v=etozNcW7obs[/youtube]
The following Porsche 911 GT3 courtesy of Tuthill was recently filmed hitting the tarmac prior to WRC Germany. Built around a 997 Series Porsche 911 GT3, the car has been tweaked to comply with FIA R-GT regulations and is driven by Richard Tuthill.
Anyways, that's enough talking, watch the video!