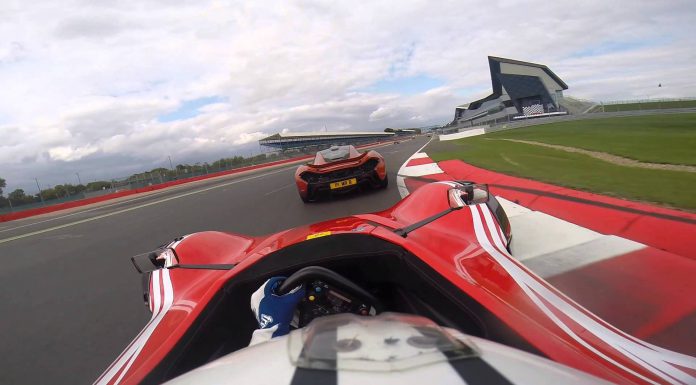 The McLaren P1 is one of the outright fastest cars on the market at the moment. Additionally, the BAC Mono is blisteringly quick thanks to its potent engine and light overall weight. To see just how the McLaren P1 and BAC Mono compare at the Silverstone racetrack, an epic race was recently staged between these two cars.
Behind the wheel of the P1 was British car collector Paul Bailey while the Mono was being expertly driven by Oliver Hames Webb. Watching the video provides a truly amazing glimpse into the strengths and weaknesses of the two different cars at the track.
[youtube]http://www.youtube.com/watch?v=LLt9jakRd5A[/youtube]
The BAC Mono is clearly faster through the corners and can brake even later than the P1. As soon as the road opens up however, the P1 simply leaves the BAC Mono for dust and in the matter of a few hundred metres, the P1 is almost completely out of sight!
As a reminder, the BAC Mono is powered by a 2.3-liter four-cylinder engine courtesy of Cosworth. It delivers a potent 285 hp and is mated to a Formula 3000 six-speed sequential transmission created by Hewland. When combined with the light overall weight of the Mono, it can sprint to 100 km/h in just 2.8 seconds and a top speed of 274 km/h.
By comparison, the McLaren P1 features a 3.8-litre twin-turbo V8 delivering an incredible 903 hp!