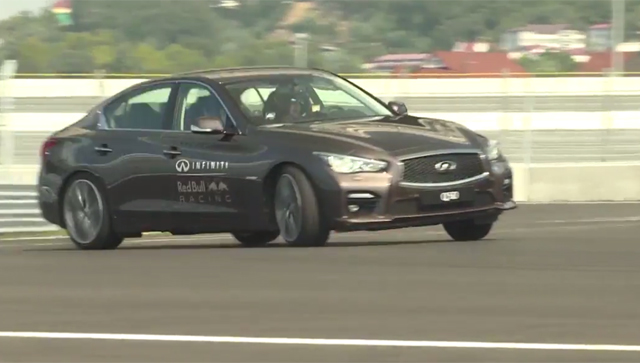 On October 12, the first Formula One race at the brand new Sochi Autodrom circuit in Russia will be held. As one of the last rounds of the season, it could prove pivotal for the championship fight and now the very first lap of the circuit has been completed by Sebastian Vettel.
[youtube]https://www.youtube.com/watch?v=88b7VqEeisc#t=144[/youtube]
The four-time world driver's champion had the opportunity to sample the circuit in the potent Infiniti Q50 Hybrid and immediately, we can see some similarities between the new circuit and others on the calendar or previously on the calendar. For example, the overall feel of the track reminds us of the Valencia F1 circuit with concrete walls bordering the entire track.
Let us know your first impressions below!