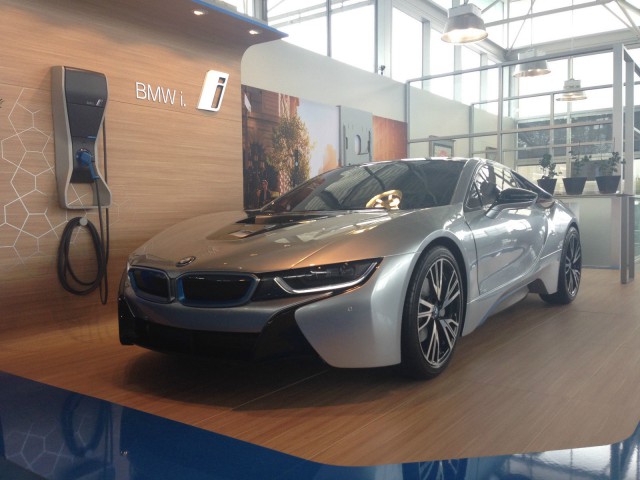 With the BMW i8 sold out for the better part of a year, eager customers are waiting for baited breath for their cars to be delivered. Once deliveries kick into full swing, we expect to see many private dealerships offering the latest hybrid sports car at massive premiums to impatient buyers. In the meantime, a BMW dealership in the U.S. is offering its display 2015 BMW i8 for sale.
As it stands, bidding is sitting at $18,100 but the reserve has yet to be met. The car is simply a life-size model of the i8 showcasing the exterior design of the car. It rolls around on a set of casters and doesn't even feature an interior or a mock engine.
The dealership says that it could be a unique item for a bar or restaurant and we're looking forward to seeing if the reserve is met!
[Via eBay]