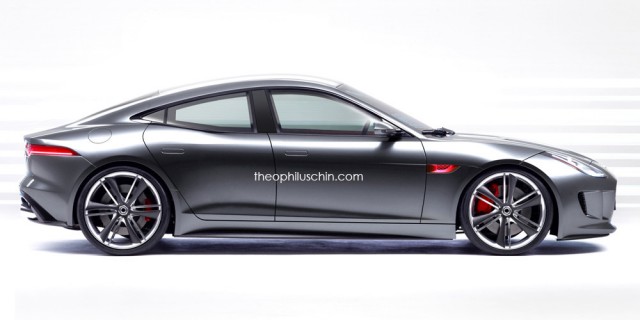 Jaguar is currently in the final stages of development for its upcoming XE sedan. Set to rival the BMW 3-Series, Mercedes-Benz C-Class and Audi A4, the Jaguar XE will debut a host of new technologies for the company including a brand new aluminium platform. Thanks to some teasers, we have a fairly good idea of how the car will look and on first impressions, it looks good. But what if Jaguar originally decided to create a sedan version of the F-Type rather than the XE, what would that look like?
Well, Theophilus Chin has rendered just that and the results are breathtaking. We've previously seen the F-Type imagined as a Shooting Brake and this latest image shows just how beautifully the F-Type's design works with all manner of body styles.
Leave us your thoughts below!
[Via Theophilus Chin]