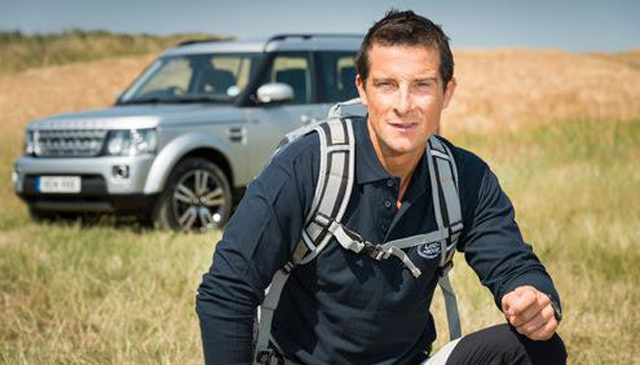 British adventurer, TV presenter and best-selling author Bear Grylls has been appointed as a Land Rover global brand ambassador.
Grylls role will see him play a key role in the launch of the upcoming Land Rover Discovery Sport set to be unveiled on September 3.
[youtube]https://www.youtube.com/watch?v=oftSHI_A2Ww[/youtube]
Discussing the collaboration, Land Rover Brand Experience Director Mark Cameron said, "There are not many people out there that live and breathe the Above and Beyond spirit more than Bear Grylls. He regularly tackles the biggest adventures on this planet, which is why he's such a good fit with Land Rover."
Bear Grylls, best known for presenter Man vs Wild as well as one of the youngest people ever to climb Mount Everest, said that the pairing is perfect considering his previous experience with Land Rover models.
"I've used Land Rover vehicles throughout my life, during my military career, on countless expeditions and then while filming," he said.
"They always deliver a rugged reliability that you can always count on when the chips are down in hostile environments. Land Rover is all about adventure, and adventure has always been in my DNA. For the toughest challenges, a Land Rover is always my vehicle of choice, which is why I'm so proud to be associated with the brand," he concluded.
While the Land Rover Discovery Sport has yet to launch, it is already shaping up to be a game-changing in the compact SUV segment. With a host of incredible new technologies borrowed from the Vision Concept introduced earlier this year, the release date can't come soon enough!