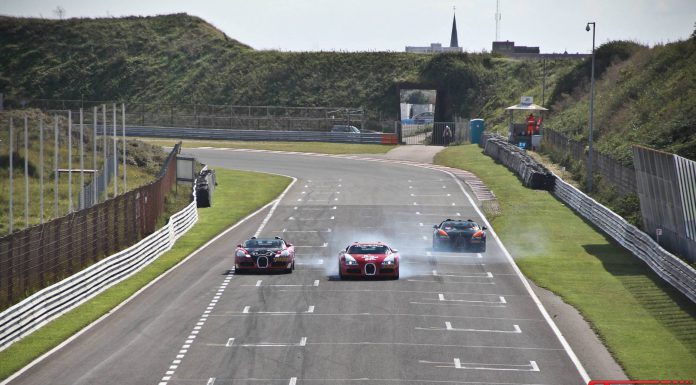 Despite being the world's fastest car, the Bugatti Veyron is rarely seen on a race track. However, at a private event at the Zandvoort Circuit, not one, not two, but three Veyrons hit the track alongside each other and made for a truly incredible sight.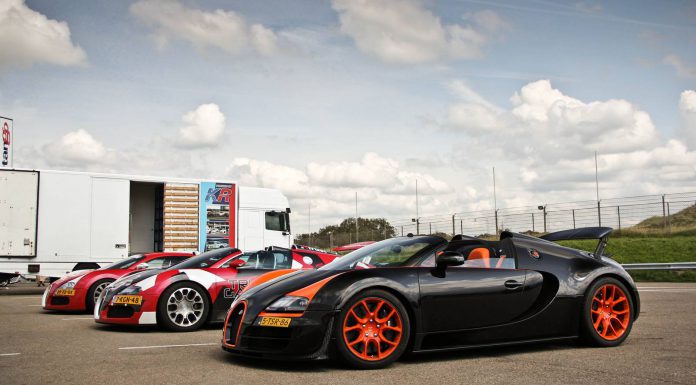 Without a doubt, the most incredible Veyron of the three was one of just eight examples of the Bugatti Veyron Grand Sport Vitesse World Record Car completed with its recognisable orange and black paint scheme and bright orange wheels.
This truly is a sight unlikely to be repeated!