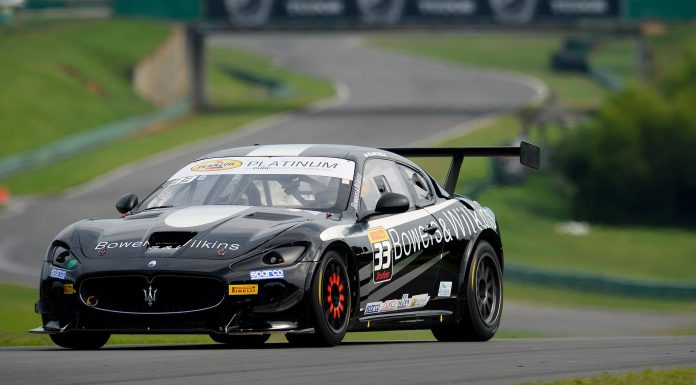 The fourth round of the Maserati Trofeo World Series took place this past weekend at the Virginia International Raceway. Drivers went racing in North America after three rounds in Europe and making a return to racing was Michael Bartels after an absence of nearly two years. Bartels made a strong comeback by winning both Race one and two out of the three races. This was not his first time racing with Maserati as he piloted a Maserati MC12 in the FIA GT1 series previously.
The first race took place on Saturday morning where Mauro Calamia was leading the pack. But the opportune moment for Bartel showed up after the safety car was deployed to remove Mark Turley's car from the track. Calamia still leading the race, slipped off into the grass and Bartel shot past him all the way to the finish line. Riccardo Ragazzi and Tom Long took second and third place on the podium while Alan Simoni and Nick Mancuso rounded off the top five finishes.
Race two took place later on in the afternoon where Bartel would claim a second win. He had started third but managed to pass Tyler McQuarrie and Mauro Calamia at turn one. Calamia was unlucky after slipping again into the grass allowing Ragazzi and McQuarrie to take the remaining places on the podium. Simoni and Andreas Segler finished in fourth and fifth respectively.
Race three took place on Sunday but this time Calamia was lucky enough to score the win and extend his lead in the endurance championship points. Calamia worked out his time in a clever way before pitting, taking advantage of the 20-second time that Bartels had to fill in. After a series of stops, Calamia emerged in the lead and maintained it till the chequered flag. Simoni and the crew of Tyler McQuarrie and Patrick Byrne finished in second and third while Bartels took fourth.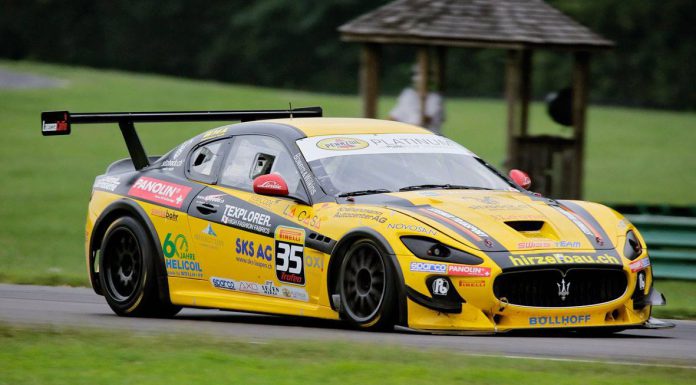 Bartels later got into the Maserati MC12 for a showcase race to the spectators. This particular car is owned by Nick Hommerson and is covered in unique images that reminisced Maserati's history. Other than just the thrill of racing, fans on the Maseraticorse site were treated to the new #SensingSpeed project which gave them real time speed, sound, track position and the drivers' heartbeat.
Virginia International Raceway runs deep in Maserati's history with the most remarkable moment being Carroll Shelby's win in a Maserati 450S in 1957. The next round of the Maserati Trofeo heads over to China on 12th October.