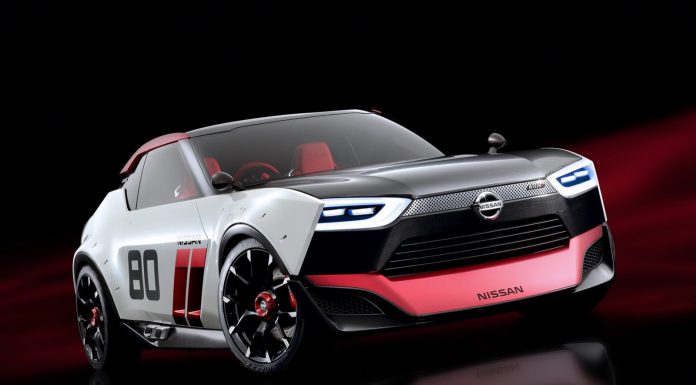 Just last month, it appeared as though the retro-designed Nissan IDx sports car presented as a concept last year wasn't going to reach production. Well it seems as though the Japanese mark has had a chance of heart and is preparing the production-spec car. It will reportedly featuring a thoroughly redesigned body.
The Nissan IDx was originally designed drawing on inspiration from classic Nissan sports cars like the Datsun 1600. However, the production-spec car will reportedly feature a more modern, aggressive design with a host of more muscular lines. As a result, the car will move away quite dramatically from the original concept and is likely to share many design elements with the Nissan Sports Sedan Concept revealed early last year.
Elsewhere, Motoring claims that the Nissan IDx will be built on the same platform as the next-generation Nissan Z sports car. Additionally, the naturally aspirated 1.6-litre engine of the original concept is likely to be scrapped and replaced with a 2.0-litre turbocharged four-cylinder.
Last month, vice president-product planning for Nissan Americas Pierri Loing claimed that the company couldn't justify such a model.
"It's not easy to do, (and) if you do something like this and you manage to do a vehicle at (a low) price, what else would you do on this platform? Because frankly to do a platform for 50,000 or 60,000 (units) a year – it's not worth it," he said.
[Via Motoring]