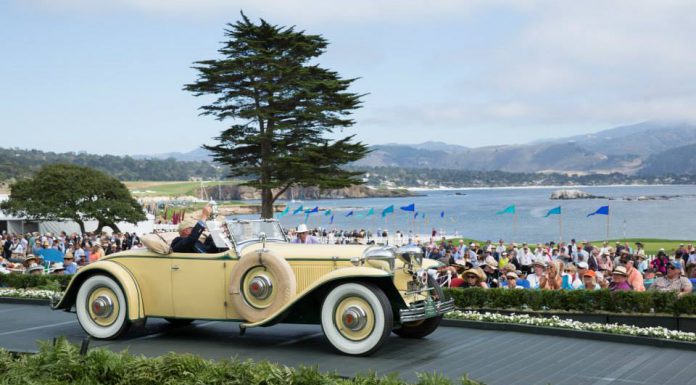 On top of a stunning 1954 Ferrari 375 MM Scaglietti Coupe picking up Best in Show at the Pebble Beach Concours d'Elegance, a host of other awards were given out to many of the stunning classic cars on display throughout the event.
One of the coolest secondary awards are those for the most elegant cars in attendance. This year, three cars picked up a most elegant award. They were a 1937 Bugatti Type 57SC Atalante, 1937 Cord 812 SC Cabriolet as well as the Best in Show winning Ferrari 375 MM Scaglietti Coupe.
Other notable awards include the Enzo Ferrari Trophy, The French Cup, Mille Miglia Postwar and Prewar Trophies, Road & Track Trophy and The Vitesse – Elegance Trophy. The first of these was picked up by a sensational 1959 Ferrari 250 TR59 Fantuzzi Spyder. The French Cup was awarded to a 1936 Delage D6-70 Figoni & Falaschi Milord Cabriolet, while the Mille Miglia trophies went to a 1929 OM 665 SSMM Team Car Sport Milano Roadster and a 1957 Kurtis 500X 'Caballo II' Sutton Sports Racer respectively.
As for the Road & Track Trophy, that went to a 1957 Ferrari 250 Testa Rossa Scaglietti Spyder while The Vitesse – Elegance Trophy was awarded to a 1956 Maserati A6G 2000 GT Zagato Berlinetta. Of course, all of these cars were ultimately outshone by the Best in Show Ferrari 375.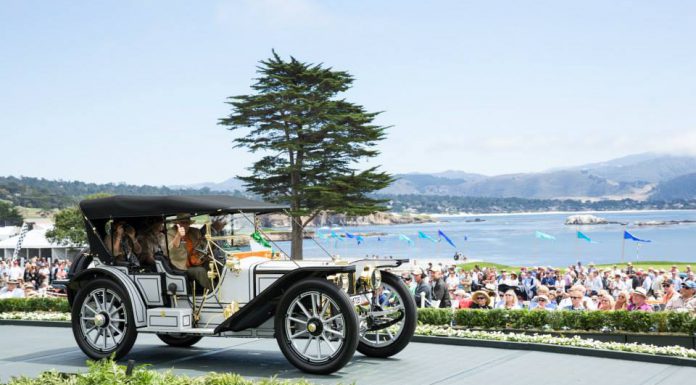 The 1954 Ferrari 375 MM Scaglietti Coupe in question is owned by car collector Jon Shirley and is also the first post-war vehicle to receive the award since 1954. Back then, a 1952 Jaguar XK120 was awarded Best in Show at the Pebble Beach Concours d'Elegance.
As you would imagine, this Ferrari would have to be extremely special to receive such an accolade and it is just that. It is a one-off and was originally built for Italian film director Roberto Rossellini. When the vehicle originally left Ferrari's factory, it was one of just five road-legal variants of the successful 375 MM racer. Following an accident however, the extremely expensive and rare Pininfarina body work was damaged.
Not dissuaded, Rossellini decided to have the body entirely customised by Scaglietti. The car was actually the coach-builder's first Ferrari passenger car it had designed.