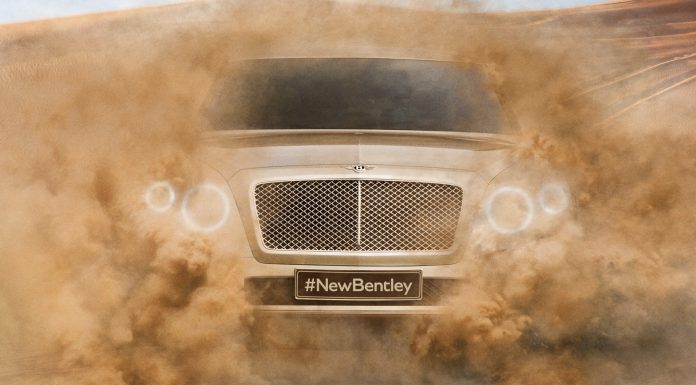 Bentley has revealed that its upcoming SUV, set to be the most expensive model the British luxury car manufacturer offers, will debut a new design direction for the company. Bentley's director of design Luc Donckerwolke confirmed the news while speaking with Car and Driver at the weekend's Motorsports Gathering at Quail Lodge in Carmel, California.
Donckerwolke is a relative new comer to Bentley but has been involved in the Volkswagen Group for many years. It was under him that the design of both the Lamborghini Murcielago and Gallardo were approved for production. Of course, the Bentley SUV will still be recognisable as a Bentley but will debut a few special design elements not seen from the company before.
Donckerwolke said, "We are adapting the DNA of the brand to a new topology of car. but it's always good when you do something that the brand hasn't done before.
"I like really sharp, defined surfaces. If it's too voluptuous, it's too sweet. You need spices," he said. As a result, the design of the Bentley SUV will combine the flowing lines and curvaceous panels associated with Bentley but sharper creases are also expected.
As it stands, it is believed that V8 and W12 variants of the Bentley SUV will be offered with a plug-in hybrid version of the V8 to be made available a year after the car launches. There is also a possibility that a diesel driven derivative could be offered but a final decision on that won't come before the end of this year. If a diesel is given the go ahead, the Bentley SUV will make use of Audi's 4.2-litre V8 TDI also set to be used by the next-generation Porsche Cayenne.
While the Bentley SUV V8 plug-in hybrid will likely come at a premium over the other models, it is anticipated to be the best-selling version. As a matter of fact, during recent market research, Bentley discovered that almost 30 per cent of interested buyers would opt for a hybrid version.
With the massive W12 under the bonnet, Bentley sales and marketing director Kevin Rose said it is a key objective of the SUV project to make it the fastest SUV on the road. If that is to be achieved, it'll have to top the Porsche Cayenne Turbo S' sprint to 96 km/h (60 mph) in just 4.3 seconds!