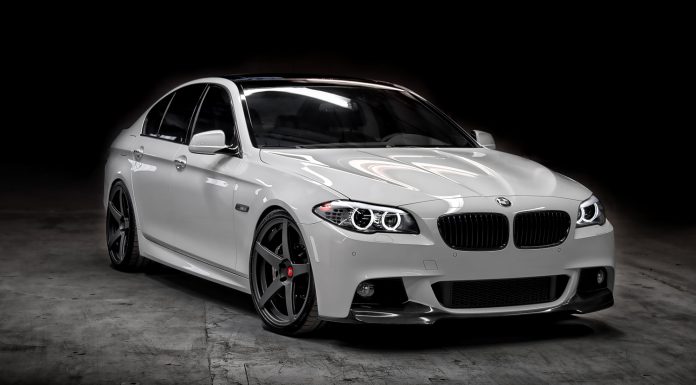 BMW tuning experts Vorsteiner have just revealed some awesome new parts for the BMW F10 5-Series with the release of the M-Tech series. The new aerodynamic and visual parts are set to be displayed at November's SEMA 2014 show in Las Vegas.
For starters, there is the carbon fibre front splitter. Costing $1095, it really overhauls the appearance of the German performance sedan despite being a relatively small addition.
Elsewhere, there is the new aero decklid spoiler once again manufactured from carbon fibre using the pre-preg method. It adds an exceptionally aggressive look to the rear-end of the German super-sedan and costs $695.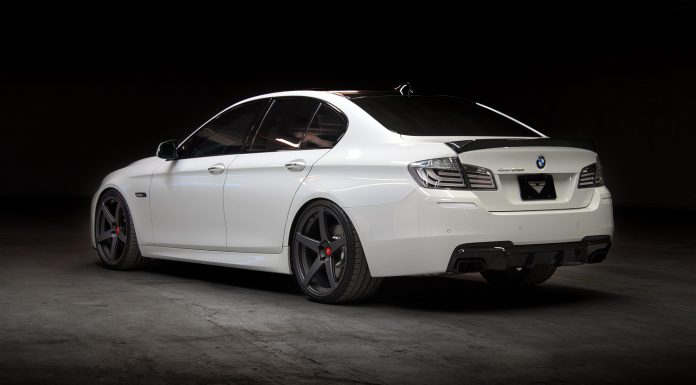 Finally is the new carbon fibre rear diffuser. It too adds an extra flair to the car and costs $895.