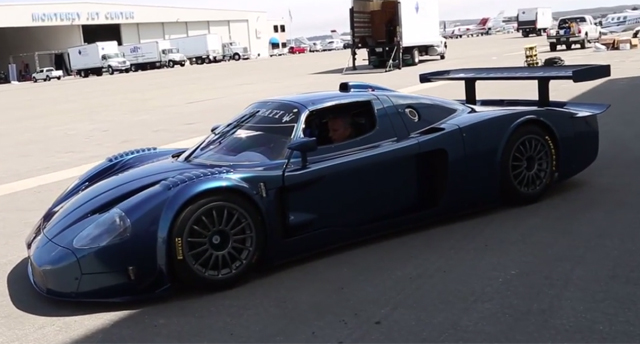 Just 12 examples of the Maserati MC12 Corsa were ever manufactured. Created in a similar vein to the Ferrari FXX, the car was designed specially for private track-day use. However, one brave American owner has secured road legal registration for his vehicle and Jason Thorgalsen recently had the opportunity to go for a ride inside the track-tuned monster!
[youtube]https://www.youtube.com/watch?v=aYAUTg8UIxU[/youtube]
Throughout the video, it is quite easy to tell that the Maserati MC12 Corsa doesn't like being driven at two tenths and stuck in traffic. Gear changes at low speed appear fairly clunky which is hardly surprising considering it has been designed to go flat out all the time on a race track. What's more while travelling on Californian streets, just a look at the throttle pedal sees it rocketed down the road and within just a couple of seconds, it has hit traffic again!
This particular example is chassis #02 with its screaming V12 engine delivering about 750 hp!