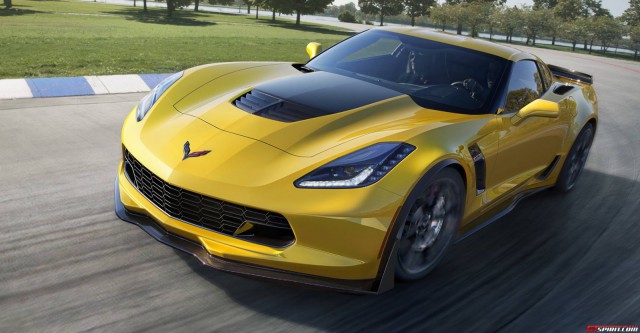 According to Motor Trend, the next-generation Chevrolet Corvette (the C8) will be mid-engined for the first time. What's more, it is claimed that the upcoming C7 Corvette ZR1 will arrive as a mid-engined supercar!
Of course, suggestions about a mid-engined Corvette are nothing new. As a matter of fact, the Corvette could have been mid-engined when it first arrived in the early 1960's and during that time, numerous mid-engined prototypes were tested. Most recently we saw the Chevrolet Corvette CERV III back in 1990 complete with a mid-engined layout and supercar styling.
Back to the present day C7 Corvette and Motor Trend reports that prior to the financial turmoil of General Motors and Chevrolet, research and development was being done to make the C7 mid-engined. However, these plans were scrapped due to obvious financial reasons. Additionally, Chevrolet recently trademarked the name 'Zora' and back in 60's, Zora Arkus, the so-called father of the Corvette wanted it to be mid-engined so such a mid-engined Corvette could be dubbed the Zora.
Finally, Motor Trend points out that the next-generation Chevrolet Camaro could begin biting at the feet of the Corvette range. The new Camaro is likely to be lighter than the C7 Corvette meaning despite potentially smaller engines, it could have a better power-to-weight ratio than the Corvette. One possible way to alleviate any comparisons being drawn between the two would be to make the Corvette mid-engined and a true supercar.
[Via Motor Trend]