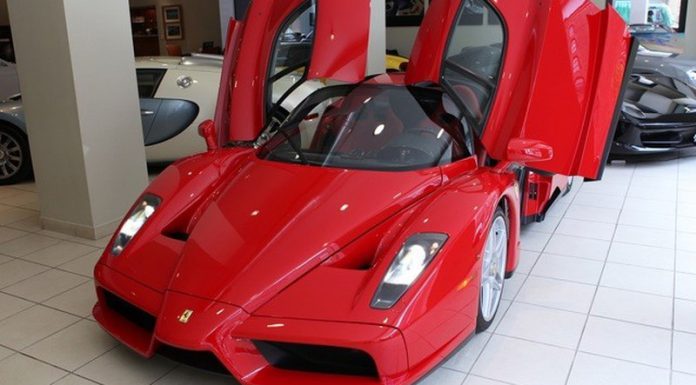 At the start of the year, we brought you news of a near-new Ferrari Enzo up for sale for $2.88 million courtesy of Fusion Luxury Motors in Chatsworth, Los Angeles. Now we've stumbled across another Enzo with an even higher asking price courtesy of Manhattan Motorcars.
This 2003 Ferrari Enzo has been listed for sale on eBay Motors for $3.2 million. While the eBay listing has been created solely to spark possible interest in the car rather than actually selling it on the site, its listing price does say just how much Manhattan Motorcars wants for the decade old Italian supercar.
If this Enzo were to sell at $3.2 million, it would become the most expensive Enzo ever sold and it has one key element setting it apart from most. Despite being 11 years old, it has covered just 1157 miles!
With just 400 units produced, the Ferrari Enzo is even rarer than the new Ferrari LaFerrari will be as it is limited to 499 units. Consequently, it will remain a collector's car well into the future so there's probably no better time to buy one.
While the mileage of this car is incredibly low, the $2.88 million one previously mentioned had just 354 miles on the clock when it hit the used car market!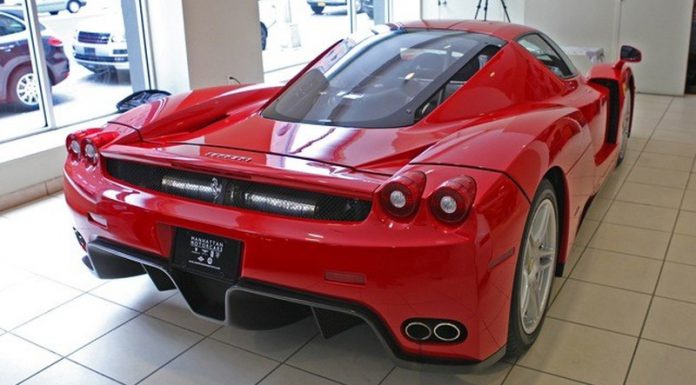 As for what powers the Ferrari Enzo, it is a thing of legends. The massive 6.0-litre V12 features 4 valves per cylinder, dual overhead cams and variable valve timing as well as fuel injection. As a result, it delivers a mighty 651 hp at 7,800 rpm and 485 lb-ft of torque at 5,500 rpm. With the car revving all the way to 8,000 rpm, it can reach 100 km/h in around 3.2 seconds and a top speed of 355 km/h!
[Via eBay]