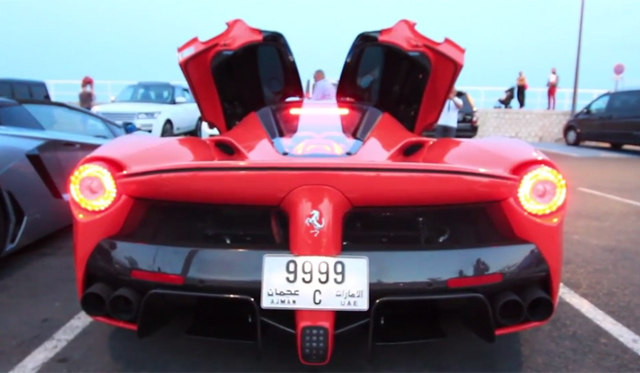 The Ferrari LaFerrari, McLaren P1 and Porsche 918 Spyder are unquestionably the supercars/hypercars of the decade. The fact that all three feature hybrid powertrains just serves to prove where the future of high-performance motoring lies and seeing the first examples hitting public streets is truly astonishing.
[youtube]https://www.youtube.com/watch?v=KlRhfFnRtgc[/youtube]
The following clip showcases two stunning examples of the LaFerrari starting up and driving in Cannes and even at low revs, the latest Ferrari halo car sounds truly phenomenal!