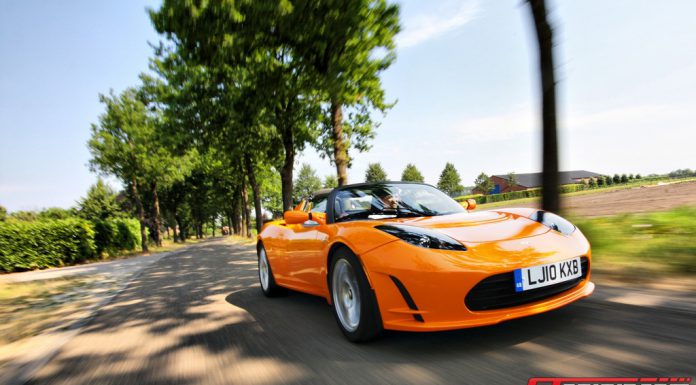 While the Tesla Roadster didn't receive the critical acclaim that the Model S has upon its launch, the electric automaker isn't giving up on the small sports car which made the company a household name. As a result, Tesla is planning some upgrades for the Roadster with the most important of all being a brand new battery pack.
While recently speaking with Auto Express, Tesla CEO Elon Musk revealed that the Roadster is set to receive a new generation battery pack to boost range to about 400 miles. By comparison, the original Tesla Roadster could travel up to 245 miles on a charge.
"The Roadster had an old generation battery. We'll upgrade it to a new generation battery pack and it should have a range of about 400 miles, which will allow you to drive from LA to San Francisco non-stop," he said.
[Via Auto Express]