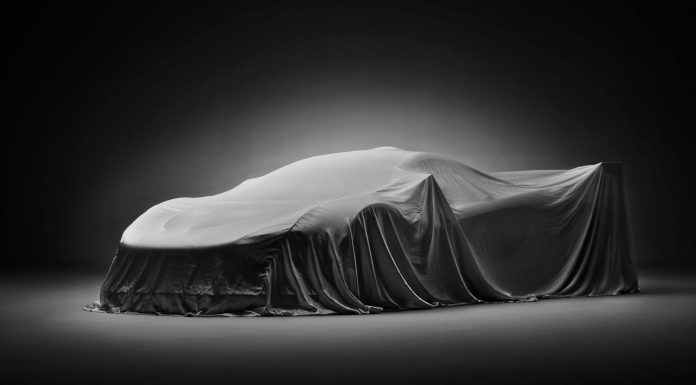 A final teaser image for the upcoming McLaren P1 GTR has been released before the car officially debuts at the Pebble Beach Concours d'Elegance on Sunday!
This is the first real picture of the P1 GTR revealed thus far with it following on from a rendering last month. Just as that rendering showed, the McLaren P1 GTR features a host of visual and aerodynamic modifications over the 'standard' P1 and we're more excited than ever to see it revealed!
For now, we know the P1 GTR will receive a towering rear wing significantly larger than the road car's even when it is fully deployed. This new wing will inevitably increase downforce at the rear wheels significantly. Elsewhere, an even more aggressive rear diffuser is featured as are extended circular dual tailpipes sitting flush with the edge of the extended diffuser. Further changes include new side skirts to again increase downforce. While we can't see the front, it will inevitably feature a larger front splitter as well as redesigned air intakes.
Alongside the engine modifications which will see power rise from 903 hp to at least 986 hp (1000 PS), the McLaren P1 GTR will feature a host of other modifications to make it even more potent than the 'standard' car on the track. These will include racing slicks and a widened track. While these modifications will make the P1 GTR illegal for street use, it will make the car an absolute monster on the track.