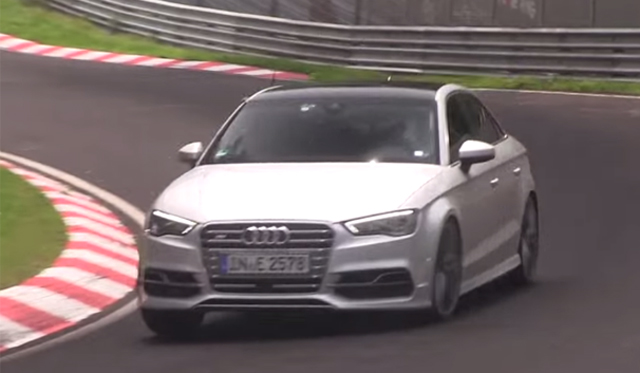 A prototype for the upcoming Audi S3 Plus has been spied testing on the Nurburgring at full pace disguised as nothing more than a standard S3.
So how do we know it is the S3 Plus? Well, the car has been in the rumourmill for quite some time with it expected to rival the likes of the Mercedes-Benz CLA45 AMG. Additionally, the offering of an Audi S3 Plus variant will provide the perfect middle ground between the standard S3 and the range-topping RS3 which is set to arrive in a fresh guise very soon.
[youtube]https://www.youtube.com/watch?v=ivTBScjLp90[/youtube]
What's more, in the comments section of the video, the channel of Audi Wilsonville, a dealership in Oregan, said the prototype is conducting research and development for the S3 Plus.
So with that out of the way, what can we expect from the car? Well, it is likely to use a modified variant of the existing 2.0-litre TFSI four-cylinder engine delivering 375 hp and 369 lb-ft of torque. That will put it just ahead of the CLA45 AMG making it the ideal rival.