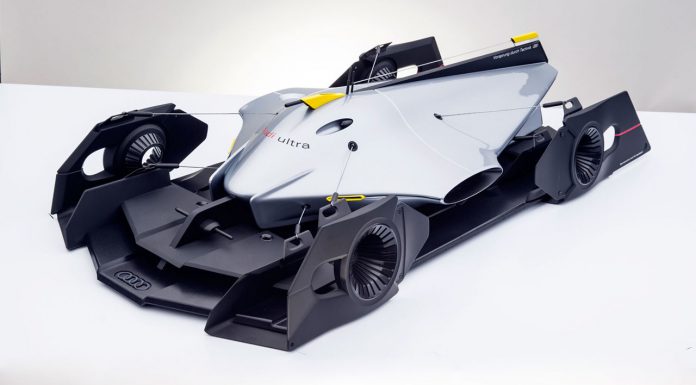 Here at GTspirit we're quite fond of the insane and futuristic car designs many design students create. Bound by nothing else than there imagination, it is exciting to see where the future of automotive design may head in the future. The following project comes courtesy of Eric Kim who recently graduated from the Art Center College of Design in Pasadena, California and he has created the Audi Airomorph endurance racer.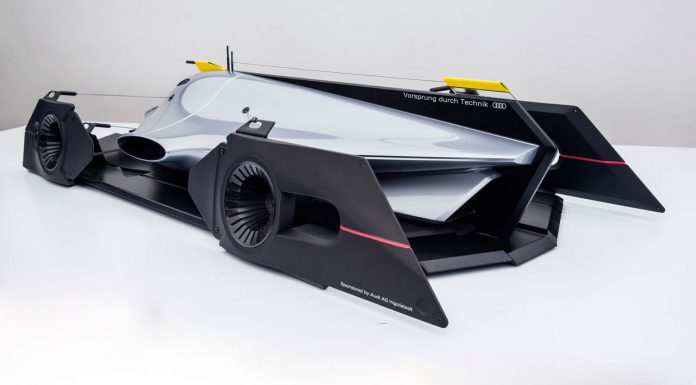 Practically as well as feasibility have been thrown out when designing the Audi Airomorph racer with it not even featuring proper wheels, tyres let along any windows! Nevertheless, it is very eye-catching particular due to the fact that the body has been created by an advanced form of fabric.
The silver material has been stretched over a frame and thanks to the connecting wires, can be adjusted to provide optimised aerodynamics while on a racetrack.
[Via Autoblog and Car Body Design]