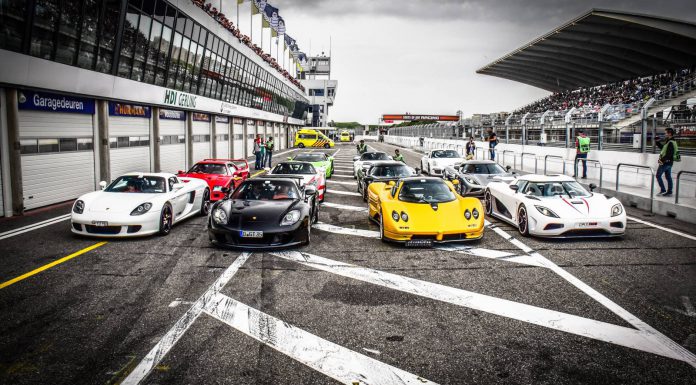 Supercar Sunday was once again held at the Assen circuit in the Netherlands last weekend and as we've come to expect from the gathering, an extraordinary number of truly incredible supercars turned out for what proved to be one of the most supercar track days of the year.
Photographer Mick Kok was in attendance and managed to snap the following epic photos for us showing the plethora of supercars in attendance. On an average day, any of these cars would turn heads cruising by themselves anywhere around the world but once all gathered together, they truly redefine what we think of the word 'incredible'.
Some of the very best cars in attendance included a classic yellow Pagani Zonda C12S, a silver McLaren P1, Koenigsegg Agera R, Koenigsegg Agera R, Agera R and two Koenigsegg CCXRs! There was also a stunning orange Lamborghini Murcielago LP670-4 SV, a Verde Ithaca Lamborghini Aventador Roadster and a Porsche 918 Spyder as well as four Carrera GTs!