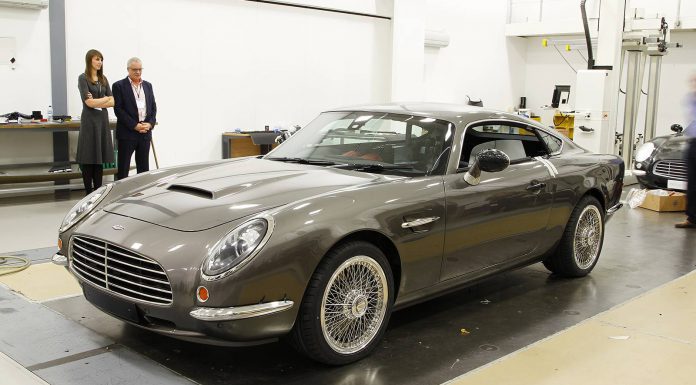 David Brown Automotive, the company behind the Speedback GT, has revealed that it could create additional low volume cars combining classic design with modern technology.
Any possible new models would draw on experience from the Speedback GT with the design and build processes likely to be shared. This would see a custom body sitting atop proven mechanical components and a tried and tested chassis.
When talking about the possibility with Autocar, David Brown said, "We believe there are some good opportunities, but we have plenty to do organising a production run of up to 100 Speedbacks.
"We're not yet ready to say what kinds of cars we'll produce after the GT, but they will definitely be consistent with the Speedback's cost and quality, though," he said.
Based on the outgoing Jaguar XKR and visually inspired by sports cars of the 1960s, the Speedback GT seems to offer the very best of both worlds. All the body panels of the Speedback GT are hand-formed aluminium and in the cabin, the sports car is completely custom. Beneath the interior and exterior beauty of the Speedback GT is the platform and powertrain of a Jaguar XKR.
The David Brown Automotive Speedback GT has been designed by Alan Mobberley and draws on design inspiration from the Aston Martin DB5 and DB6 as well as Ferraris and Maseratis of yesteryear.
[Via Autocar]