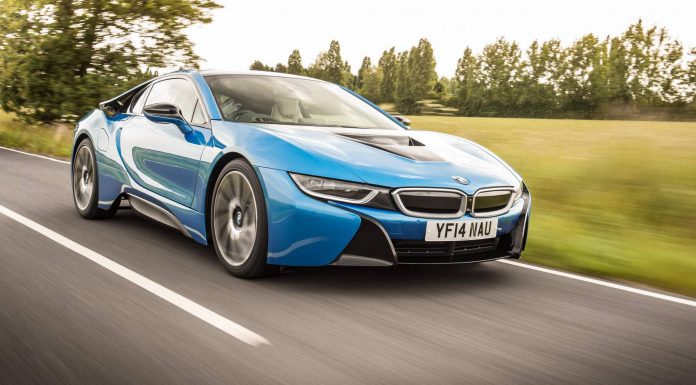 In terms of car prices, the United States has it easy. One particular country which really suffers from sky-high, inflated car price tags however, is China. This has now been reconfirmed with the release of reported pricing for the new BMW i8 hybrid sports car in China.
According to Chinese news outlets, pricing for the BMW i8 will sit between 1.98 million and 2.18 million CNY. In U.S. money, that is between $321,000 and $354,000. To put those prices in comparison, the hybrid sports car starts at $135,700 in the United States.
It remains unclear just how many examples of the i8 BMW hopes to ship to China. Whatever the number however, there's a good chance that all examples will sell out quite quickly.
The production-spec i8 was of course revealed to the public last year at the Frankfurt Auto Show with production commencing in April. Powering it is a 1.5-liter three-cylinder TwinPower Turbo petrol engine, good for 231 horsepower and 320 Nm of torque, in addition to a 130 hp electric motor. The petrol engine sends power to the rear wheels through a six-speed automatic gearbox, while the electric motor turns the front wheels through a two-stage transmission. The combo is good for 362 hp and 570 Nm of torque, 0-100 km/h in 4.4 seconds and most importantly, up to 113 miles per gallon.