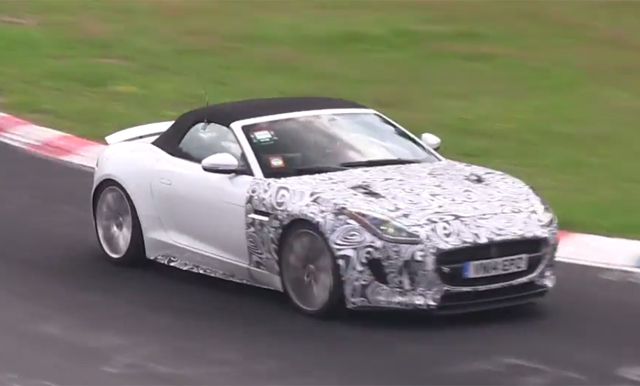 A range of Jaguar F-Type prototypes have been spied testing hard at the Nurburgring and it is obvious that the British brand has some seriously ambitious plans for its staple sports car.
[youtube]https://www.youtube.com/watch?v=LK8ULpw2v4M[/youtube]
The following clip showcases a host of prototypes hitting 'Green Hell' in a range of specifications and while it doesn't appear as though the range-topping F-Type R-S was among them, a plethora of new models are expected to be amongst the squadron on testers.
Beyond the Jaguar F-Type R-S, we know that Jaguar is working on a four-cylinder engine for the car and it is quite possible that a few of the prototypes filmed were fitted with that new engine. Elsewhere, an all-wheel drive F-Type is pinned to be in the works.