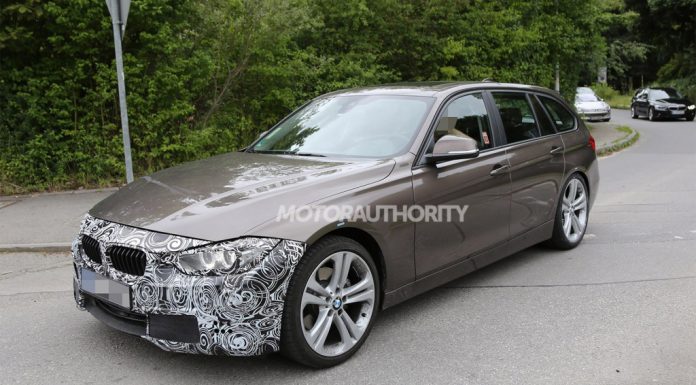 The first prototype for the facelifted BMW 3-Series Touring has just been spied undergoing preliminary testing not long after a few sedan prototypes were spotted in recent times.
As is typically the case with mid-life updates like this, the styling changes won't be dramatic. As a result, we don't expect to see much more than slightly tweaked headlights and taillights as well as modified bumpers both front and rear.
More importantly are the new engines which the 3-Series could feature. It is likely that the 2016 BMW 3-Series will utilise the four and six-cylinder engines recently introduced by the firm and utilising the same modular design as the company's small three-cylinder powerplant. One of the 2.0-litre four-cylinder engines is currently used by the Mini Cooper and BMW 2-Series Active Tourer.
The most important new variation of the 3-Series to debut in 2016 will be the plug-in hybrid. It is expected to share much of its technology with the BMW X5 eDrive Concept revealed at the IAA Frankfurt Motor Show last year. That car utilises an internal combustion TwinPower turbo four-cylinder engine delivering a total of 95 hp. While that doesn't sound like much, it is joined by a lithium-ion battery pack helping to bring the combined power output up to 272 hp. In X5 eDrive Concept spec, that's enough to send the car to 100 km/h in under seven seconds.
[Via Motor Authority]