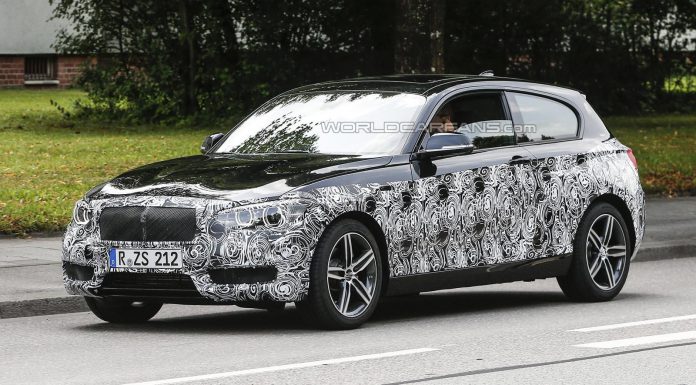 As we speak, BMW is hard at work creating a much-needed facelift for the current BMW 1-Series. While the overall hatchback shape of the 1-Series puts it at an immediate design disadvantage to the 2-Series coupe, the facelift should help improve its overall appearance.
Now a new prototype has been spied testing adorned with a quite a lot of camouflage and it is immediately apparent that BMW is planning some quite obvious design changes. Most notably, a revised front fascia will be featured incorporating a modified kidney grille, air intakes, bumper and headlights.
Additionally, the doors as well as the front and rear quarter panels appear to be slightly updated for the 2015 model year. At the rear, we expect a slightly revised hatch as well as a new bumper and tweaked taillights.
It is believed that the facelifted 2015 BMW 1-Series will debut at the Paris Motor Show 2014 in October with sales starting at the end of the year.
[Via World Car Fans]