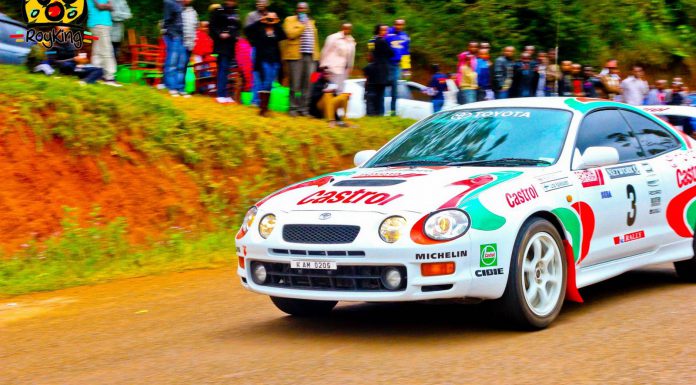 The Murang'a TT Hillclimb event from Kenya East Africa gave the local car enthusiasts a day to remember after making a huge debut on August 3. Organized by Club TT Motorsports, this was the maiden round for this particular region of Kenya. It is also the third time trial event to take place in Kenya. Hundreds of spectators showed up to cheer their favorite drivers who were classified in four categories.
The day started with mild showers but that did not disparage any of the planning for the event. Soon the cars started rolling one by one and the fever caught up with every soul at the circuit. Attended by local government officials and other dignitaries, it was a step further for the push towards the ever growing need for tarmac motorsports in the country. Local favorite driver Amir Mohammed racing a Subaru Impreza WRX STi GC8 Type R was present with his wife who was also taking part, in a Toyota Celica GT4 ST205.
For this particular event, the Mitsubishi Evolution's dominated the top two podium finishes. Stephen Mutuma finished in first place driving a Mitsubishi Lancer Evo 9 and he was followed closely by Umang Soni in yet another Mitsubishi Lancer Evo 9. Amir Mohammed closed the podium finishes for the AWD class in third place.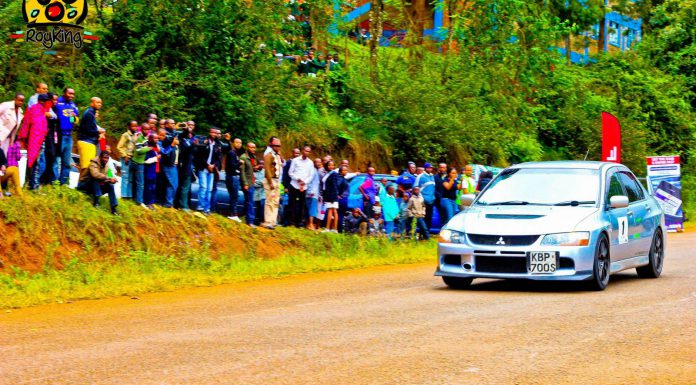 Eddie Karisa driving a VW Golf GTi Mk5 was first in the FF class while another people's favorite Lovejyot Singh was first in the FR class driving a BMW Z4. In the classic category, Joshua Karegi was quickest in his VW Golf Mk1 Classic. Yakuta Mohamed and Shelina Mohamed were the only lady participants in the event; Yakuta finished with a best time of 11:48 min. Shelina (Amir's sister) finished 1 minute behind Yakuta in a Subaru Forester Cross Sports.
Official Results (10.8kms)
AWD
1. Stephen Mutuma: Mitsubishi Lancer Evo. 9 08:36
2. Umang Soni: Mitsubishi Lancer Evo. 9 08:36
3. Amir Mohamed: Subaru Impreza WRX STi GC8 Type R 08:52
4. Jai Patel: Mitsubishi Lancer Evo. 10 09:11
5. Brian Sirma: Subaru Forester STi SG9 09:39
6. Imran Sheikh: Subaru Impreza WRX STi MY03 09:54
7. Christopher Paul: Subaru Legacy BG3 STi 09:57
8. Andrew Wanyoike : Mitsubishi Lancer Evo. 4 10:26
9. Reagan Amaya: Subaru Impreza WRX STi MY02 10:30
10. Kay Wachira: Subaru Impreza WRX STiGF8 Ver. 3 10:31
11. Francis Mavuti: Subaru Impreza WRX STi MY03 10:34
12. Louis Muchina: Subaru Impreza WRX STi GF8 Ver. 3 11:06
13. Yakuta Mohamed: Toyota Celica GT4 ST205 11:48
14. Shelina Mohamed: Subaru Forester Cross Sports 12:42
FF
1. Eddie Karisa: VW Golf GTi Mk5 10:45
2. Kevin Senga: Toyota Corolla GT 110 11:35
FR
1. Lovejyot Singh: BMW Z4 08:53
2. Amir Alvi : Toyota Mark 2JZ 09:52
3. Gaurang Soni: Mazda RX8 11:18
4. Imran Omar: Toyota Mark X 11:31
5. Kelvin Maina: Toyota Mark X 11:50
CLASSIC
1. Joshua Karegi: VW Golf Mk1 Classic 10:50
2. Charles Kirigwi: VW Beetle Classic 13:58