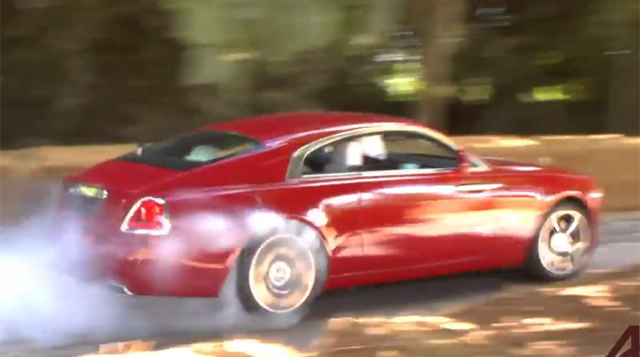 While the Rolls-Royce Wraith is the fastest and most performance-oriented Rolls-Royce model on the market, one doesn't expect it to spin up the rear tyres with a true American muscle car rivalling burnout. However, at June's Goodwood Festival of Speed 2014, a red example did just that!
[youtube]https://www.youtube.com/watch?v=atPCRDlWdOE#t=21[/youtube]
Under the hood, the Wraith features a 6.6-litre twin-turbocharged V12 engine. This engine is the most powerful one Rolls-Royce has ever created with it delivering 623 hp at 5600 rpm and 800 Nm of torque between 1500 and 5500 rpm and it is mated to an 8-speed automatic transmission.