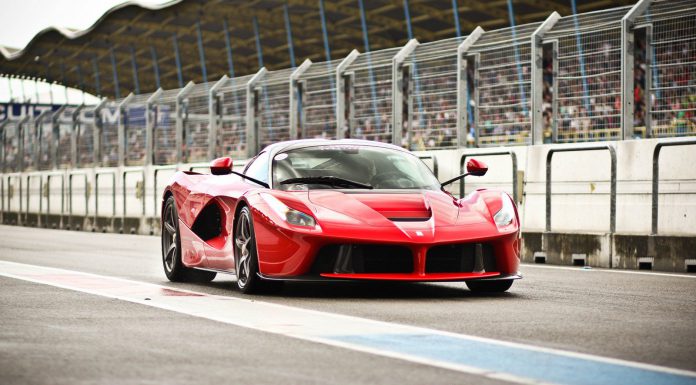 If you have enough money to buy the 2014 Ferrari LaFerrari then there's a good chance you have enough money to buy 5 or 10 of them. After all, owners need to have a garage of at least five other Ferrari models before being considered for LaFerrari ownership. Now it has emerged that some prospective owners are so keen to have their cars delivered, they're willing to pay double the list price!
According to Oracle Finance, buyers are paying 1 million pound premiums on the LaFerrari to ensure they get on of just the 499 examples destined for production.
"It's a buying frenzy out there at the moment for Ferraris and nothing demonstrates that like the million-pound premiums we're seeing for the LaFerrari," said Oracle Finance managing director Peter Brook.
"When you look at the prices of the Enzo, the exclusive hypercar that went before it, that has doubled in recent years from the £400,000 list price to close to £1m now.
"But despite that rise even we were shocked at the premium buyers are prepared to pay for the LaFerrari."
To put into comparison just how eager Ferrari fanatics are, it is suggested that premiums for the McLaren P1 and Porsche 918 Spyder sit at 300,000 pounds and 200,000 pounds respectively.
[Via Motoring Research]