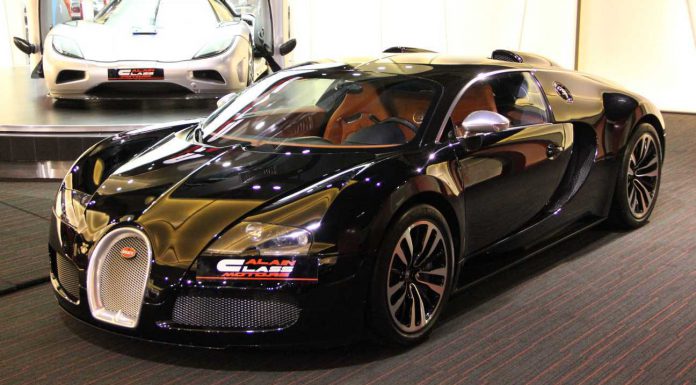 One of just 15 examples of the Bugatti Veyron Sang Noir ever created is currently up for sale in Dubai courtesy of none other than Al Ain Class Motors!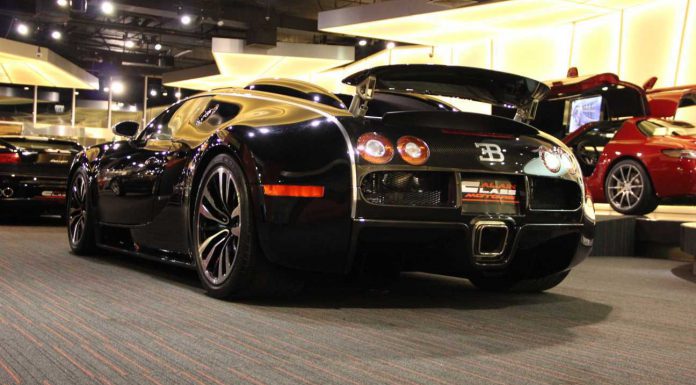 This particular example has travelled just 6700 km since being produced in 2010. As with all examples, it is painted in a high gloss finish and features a contrasting bright orange/red/beige interior.
Behind the flashy finish, the Bugatti Veyron Sang Noir is identical to the 'standard' Veyron. As a result, it features the same 8.0-litre W16 engine with four-turbochargers and delivering 987 hp and capable of a top speed of 253 mph.