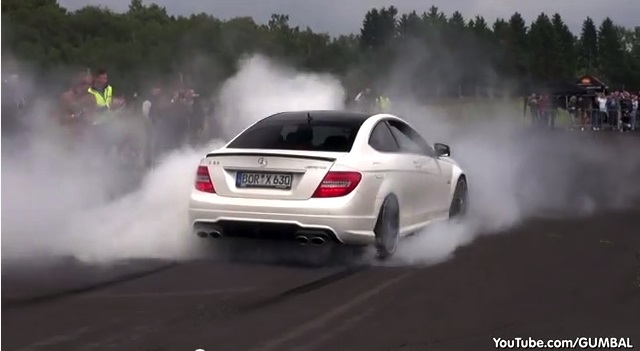 While the new 2015 Mercedes-Benz C63 AMG should be better to drive than the outgoing model, there's one area where we know it won't be quite as good; in the sound department. Due to its new twin-turbocharged 4.0-litre V8, it won't sound anywhere near as awesome as the current C63 AMG with its naturally aspirated 6.2-litre V8!
[youtube]http://www.youtube.com/watch?v=n0Q3EarBu_M[/youtube]
This particular C63 AMG Coupe comes courtesy of PP-Performance and when performing a brutal burnout, it sounds truly exceptional!