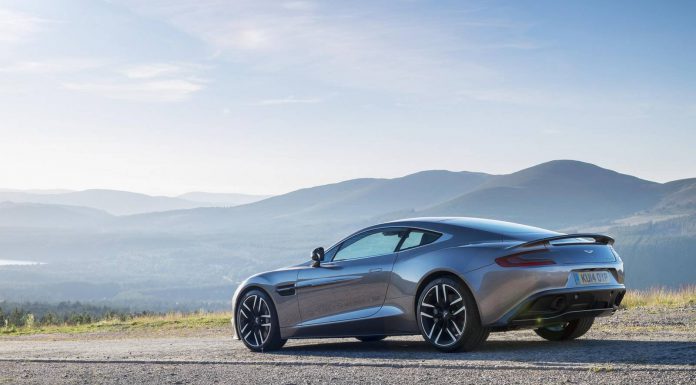 Just after revealing the 2015 Aston Martin Vanquish, the British company has just released a cool video of the new Vanquish on the move and with Aston Martin performance driver Les Goble behind the wheel!
[youtube]http://www.youtube.com/watch?v=qKoWRbA9Fcg[/youtube]
For the 2015 model year, power from the flagship 6.0-litre V12 in the Vanquish has been bumped up by three hp to 568 hp while torque has been increased by 10 Nm. The gains have been achieved by reducing the exhaust gas back pressure.
While the engine modifications aren't significant, the fitment of a brand new eight-speed Touchtronic III automatic transmission for both the 2015 Aston Martin Vanquish and Rapide S is very significant. Herein lays the claimed performance improvements with emissions also being reduced.
Thanks to this new transmission, the 2015 Vanquish its 96 km/h (60 mph) in a mere 3.6 seconds. That is an impressive 0.5 of a second faster than the current car and makes the updated Vanquish the quickest accelerating series production Aston Martin ever. Additionally, the new transmission and the revised final drive means the Aston Martin Vanquish can exceed 320 km/h (200 mph) for the very first time. Additionally, CO2 emissions have dropped by 10 per cent thanks to the advanced eight-speed 'box.