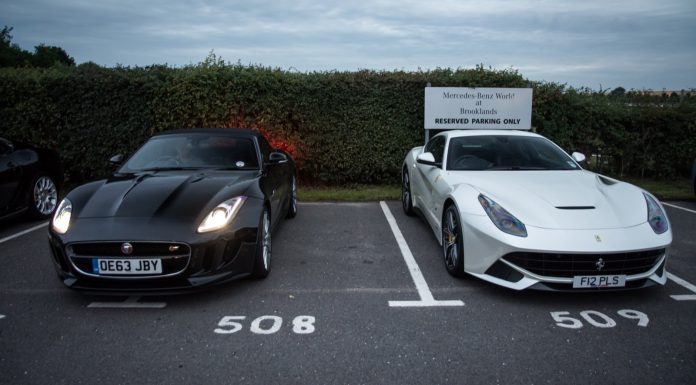 For the third consecutive year, GTspirit is taking part in the Wilton House Supercar and Classic. This year we have opted for a best of British theme to celebrate one of the best British supercar events! Our rides are the Jaguar F-Type Convertible V8S and the McLaren 650S Spider, a new breed of British supercar pushing the limits of performance.
Our team came together from Brighton, London, Reading and Colchester today. We spent the afternoon at Goodwood with the cars before heading over to Brooklands in Surrey for our overnight stop. The cars have been fantastic so far.
The show starts tomorrow. The Wilton House estate will open to the public with a huge variety of cars on display as well as manufacturer pavilions, demonstrations and much more. The highlight of the day though is undoubtedly the supercar parade. We will be taking part, our day will start at 6 am!
We thought we would share a few photos with you from the hotel. Having caused absolute chaos last year, Mercedes-Benz have offered a private parking lot for Wilton House cars. We left our F-Type and 650S Spider in the company of a Ferrari 599 GTB and a Ferrari F12 Berlinetta. Elsewhere in the car park we spotted a Jaguar XJ220, a DeTomaso Pantera, a Ford GT and an Ultima GTR.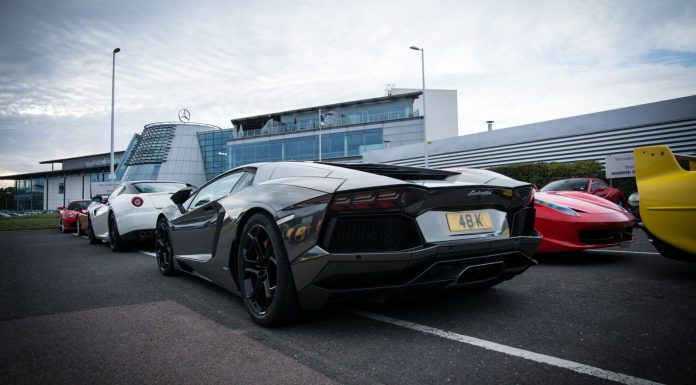 The Supercars are due to leave at 6 am. After a quick stop for a hill climb session (if the weather holds out!), the cars will arrive at Wilton House for 12 pm. In the meantime, if you are planning to attend, you will have plenty to see! We will update you on our progress tomorrow via Facebook, Instagram and Twitter. Check back for more photos over the coming days!